News
January 12, 2016
Ran Kampel: Inside the Music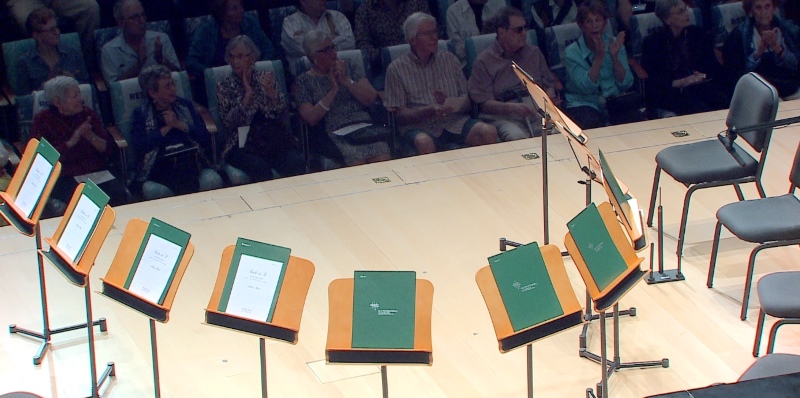 Ran Kampel is a second-year Clarinet Fellow at the New World Symphony. On Tuesday, January 12, at 7:00pm, he presents "Inside the Music: May I have the best seat in the house, please?" in the SunTrust Pavilion at New World Center. We asked Ran to share his thoughts on this concert experience.
---
"At this upcoming Inside the Music concert we will be inviting the audience to explore what is that "best seat" in the house which we all are hoping to get. The place where we choose to sit during a performance has a huge impact on our overall experience of the music as each one of us gets to hear (and see) different things from that specific angle we are sitting at.

"In this very interactive concert the audience will have a chance to move around, switch seats, and compare their concert experiences from the different seating areas in the concert hall. Moreover, we the performers on stage will examine and explain how we determine our seating arrangements on stage and how it effects the sonority and visual experience for the audience.

"We will be performing two of my favorite chamber music pieces for clarinet and string quartet - the Mozart Clarinet Quintet in A major, K. 581, and Heinrich Baerman's Adagio for clarinet and strings."
---
While this event is currently at capacity, some seats may be available at the door just before 7pm
Seating is subject to availability and is not guaranteed
---
This concert will also be streamed live on MUSAIC, New World Symphony's video website
Click here to register/sign-in to watch
---
Click here for more concert information

Visit Ran's website
---