News
April 2, 2021
Responding to Reality: Alum prescribes art for tumultuous times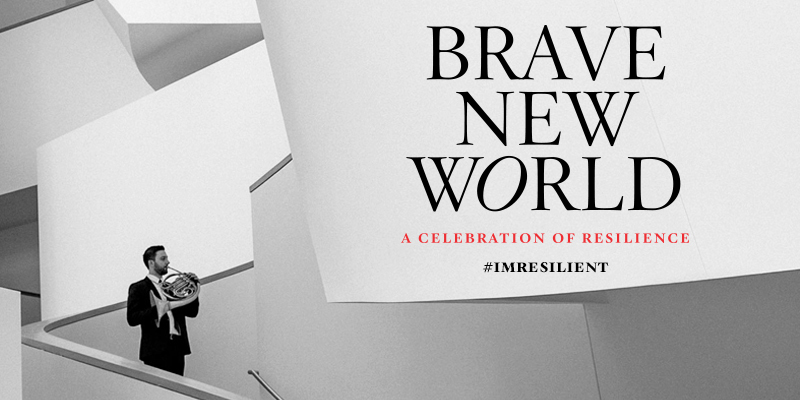 The New World Symphony is continuing its celebration of resilience, highlighting the amazing resilience of its Fellows and alumni through projects and initiatives steeped in innovation and inclusion. NWS invites you to share how you are resilient during this time using #IMRESILIENT and tagging us on social media.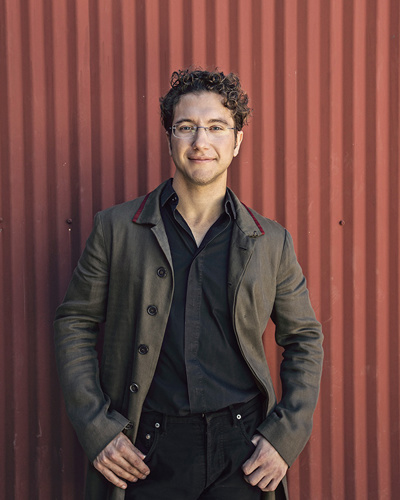 Over the summer, Louisville, Kentucky raged with unrest. As an artist, Louisville Orchestra (LO) Music Director and NWS conducting alumnus Teddy Abrams knew he needed to respond. "I had never experienced anything quite like the energy of the protests in Louisville," said Teddy. "There was a sense of power and momentum, but also a constant fear and danger of potential conflict with counterprotesters and police. Putting yourself out there inspires a complex dynamic of emotions, along with a sense that you're involved in something far bigger than yourself."
Using 70 sound samples from Louisville protests collected by journalist Maxwell Mitchell, Teddy composed You Can't Stop the Revolution—a sound film that captures the raw energy and power of the demonstrations against racial injustice that rocked the city, most notably after the fatal police shooting of Breonna Taylor. "While some of the techniques in my work have roots in classical music, my music is a blend of EDM, rap 'beats' and funk," said Teddy. "I wanted it to show how these different styles of music can work together, which is my overall mission as a musician (and conductor) – to provide a forum for America's diverse worlds of musical creation to meet and grow."

In Louisville, the music Teddy and his LO musicians are creating is helping heal the community. "This is a world-class city, but people had lost faith in services and organizations. Our Orchestra is proving itself a stabilizing factor in sharing powerful and hopeful art within the context of what's happening, not one that is divorced from reality."
Teddy has instilled a theme of big picture thinking across the Louisville Orchestra's season. "This is an interesting moment when we don't have to be swept up in the week-to-week planning of a typical season. We can ask ourselves what Louisville needs from us right now and respond." He convened an Innovation Committee, creating a place to brainstorm with staff, musicians, Board members. From that committee came the pillars of their season: radical access, improving the health of its community through music, and educational equality. "I am very proud of my Louisville Orchestra family for uniting around a shared vision for what a musical institution can and should be at a time like this. Our season is focused exclusively on supporting our city as we confront the many challenges of this era."  
And, when this era is over, what does Teddy imagine for his orchestra and community? "Looking ahead beyond the pandemic, there needs to be a return to in-person experiences, but a fundamental change for LO is to stop thinking of itself as a concertizing organization and more like a public service to the city. It's a much healthier mentality and allows us to help solve fundamental problems through great art."


Teddy Abrams photo by Chris Witzke.
Posted in: Alumni, EDIB, Resilience
---