News
September 25, 2020
Safety-first values bring success at the New World Center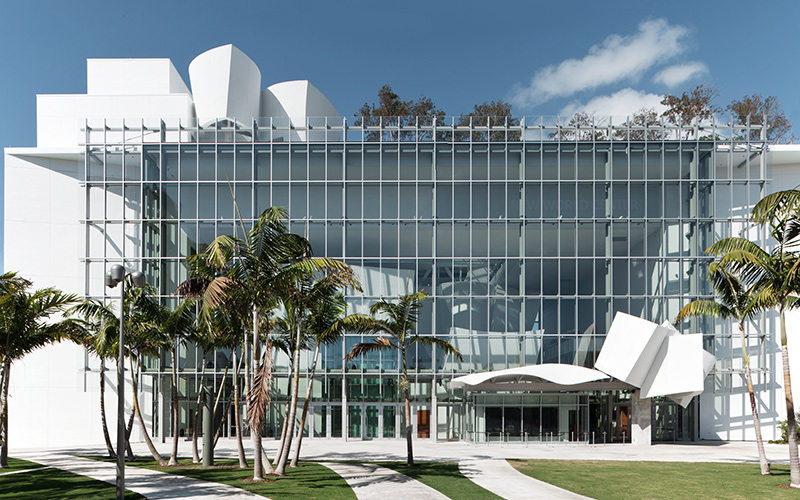 As a pillar of Miami's cultural community and one of the premier event venues in South Florida, guests at the New World Center, home of the New World Symphony, remain a top priority. Whether you're here to produce a virtual conference, recording, concert, a unique community event, or a private party or meeting, providing you with an exceptional experience is of the utmost importance to our team.
Our community (and the world at large) is experiencing what we can certainly call unprecedented times, prompting all of us to make significant adjustments to how we go about our lives. At the New World Center, we've implemented specific policy and procedural changes in response to the COVID-19 pandemic. When you host or attend an event at the New World Center, you can be confident that every detail has been considered for your health and safety.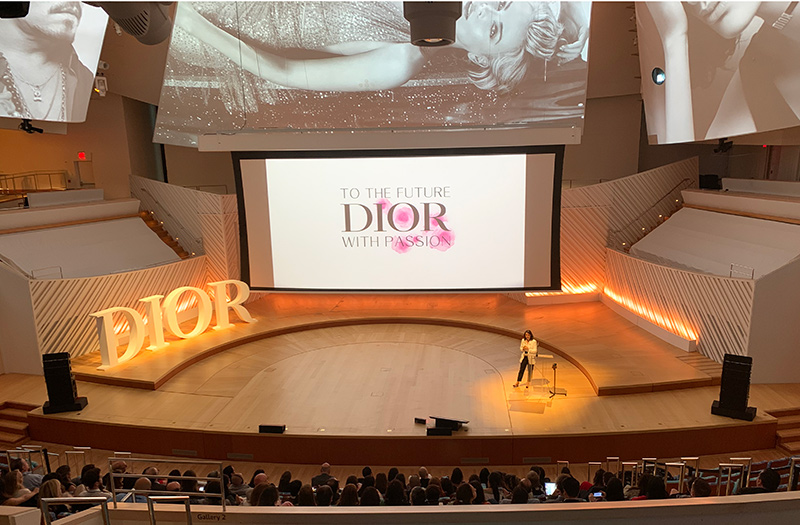 Leading the Community in Adhering to Expert-Recommended Safety Standards
At the New World Center, our experienced events team has developed and implemented a site safety plan that aligns with the CDC, State, City and County governmental guidelines. With our enhanced health and safety procedures, we are confident we are doing everything we can to preserve the exceptional experience you have come to expect from us, while maintaining the highest standard of guest safety.
A Participant in the MB Standard Program
The New World Center proudly fulfills the recommendations outlined by the MB Standard, a program designed by the City of Miami Beach to recognize community businesses that consistently follow enhanced safety measures. Ultimately, the program's goal is to support the community in informed decision-making, making it clear which local establishments prioritize guest health and safety.
To achieve the MB Standard, the New World Center commits to:
All employees working in the facility are required to have COVID-19 tests monthly and submit results within one week of testing.


Health and temperature screenings conducted each day an employee works within the facility.


Clear contact tracing protocol.


Monthly reporting to the City of Miami Beach, noting the employee testing process and execution, as well as measures taken if deemed necessary by test results.
AND, we have gone above and beyond by putting additional provisions in place. These include, but are not limited to:
Face covering and social distancing requirements


Frequent cleaning of high-touch areas


Sanitization with FDA-approved disinfectants


Disinfection (electrostatic spray and wipe)


Hand sanitizer available in multiple locations throughout the facility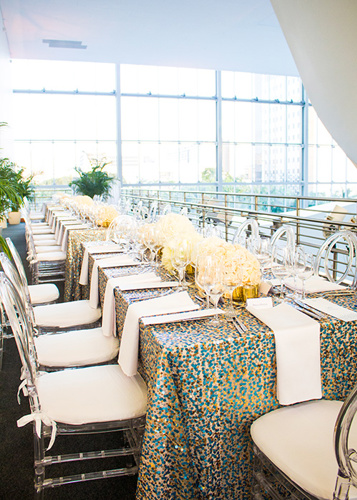 Special Considerations Made for On-Site Catering
One of the benefits of choosing the New World Center as your Miami event venue is the convenience of our exclusive partnership with Thierry Isambert Culinary and Event Design. Your event planning process is streamlined and clear, thanks to our on-site catering partner. Known for incredible food, impeccable professionalism and exemplary service, Thierry Isambert Culinary and Event Design is an innovative, well-recognized trailblazer in the Miami culinary scene.
The Thierry team, in collaboration with the New World Center, has developed special safety precautions for both food preparation and event service. Consistent sanitation, proper food handling and protective wear are all part of the safety-first protocols.
Assistance with Planning an Event that Meets Both Your Expectations and Safety Standards
It is possible, with proper planning and precautions, to still celebrate life's special moments and milestones. The New World Center events team is here to help you reshape your vision for your Miami wedding, party or professional event, working with you to create a final product that is comfortable for all.
Special tools and measures such as our virtual tour, ultra-high definition live streaming and recording capabilities for exceptional virtual and hybrid events, shorter lead-time bookings and the flexibility to pivot formats as conditions require, ensure a memorable event while still giving your guests peace of mind.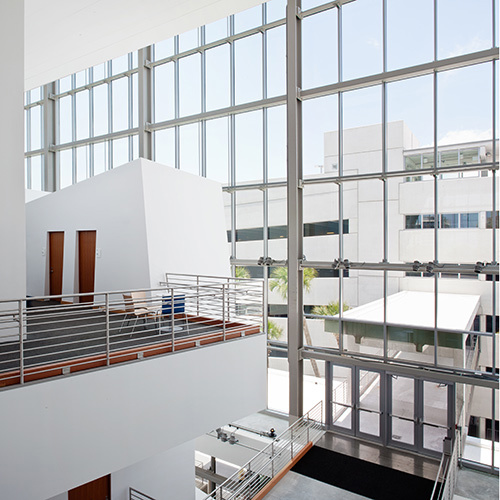 Host or Attend a Safe and Special Event at the New World Center
By putting your health at the center of our focus, the New World Center events team has created a safe space for presentation, conversation, entertainment, celebration and more. There's no doubt that we've all experienced monumental changes during the time of COVID-19, but one thing that hasn't changed is the New World Center's dedication to our guests and community.
At the New World Center, we are truly honored to be a part of the bright side of this challenging era and are going above and beyond to deliver the outstanding experience our guests have come to expect.
For more information about hosting an event at New World Center, please contact our team today.
Click here to read New World Center, Here For You.
Posted in: New World Center
---