News
March 31, 2016
Side-by-Side Concert April 1, 2016


The Side-by-Side concert taking place this Friday, April 1, marks the twentieth season that New World Symphony has undertaken this valuable musical partnership with South Florida school musicians.

In the fall of 1995, new Violin Fellow Marc Thayer decided to expand New World's outreach footprint in local schools. His program, initiated that September, was developed to create a more interactive relationship between NWS orchestra members and music students at Miami Beach High School. He recruited a couple dozen of his fellow Fellows to give students individual, pair, or group instruction and mentorship. On February 12, 1996, NWS soloists and MBHS musicians performed at the school.

This Music Mentor Program continued, supported by a grant from the Knight Foundation, and on March 22, 1997, the first Side-by-Side concert took place at the Lincoln Theatre. It was actually referred to as the second annual Music Mentor Benefit Concert, and described as a concert "in which NWS and high school musicians performed alongside one another."  This time there were student musicians from both Miami Beach and Miami Northwestern High Schools. All proceeds from donations at the free concert benefited the instrument funds at the schools. After the concert, an impromptu jam session of NWS and NHS players packed the lobby with "grooving concert goers" and Lincoln Road passers-by.

By the April 1999 third annual Side-by-Side, Southwood Middle School also participated, and over the years since, many other schools from all over South Florida have taken part. A chamber music competition was instituted that year as well. Since then, the event has evolved to the auditioning process that is in place today. Friday's concert will include 37 young musicians from 20 public and private high schools and middle schools from Miami-Dade, Broward, Palm Beach, and Sarasota counties, plus five students from NWS' partner Academia Filarmónica de Medellín (AFMED) in Medellín, Colombia. The first and second place winners of the 2016 Side-by-Side Concerto Competition will be the featured soloists.

Over the past two decades, the Side-by-Side concerts have been led by NWS Artistic Director Michael Tilson Thomas, various guest conductors, and NWS conducting Fellows.

Meanwhile, in appreciation of his efforts organizing the NWS mentoring program, Marc Thayer received the NWS Community Board Musician Award for the years 1996 to 1998. After completing his Fellowship, he continued his work as the NWS Community Outreach and Special Projects Manager from 1999 to 2002. From 2002 to 2011 Marc was Vice President for Education and Community Partnerships at the St. Louis Symphony. Since then he's been Deputy Director of American Voices.

This weekend's Side-by-Side concert not only highlights the outstanding talents of young musicians throughout South Florida, but New World Symphony's decades'-long tradition of commitment to community outreach, music education, and the future of classical music.


CLICK HERE FOR MORE CONCERT INFORMATION (plus standby seating & Wallcast™)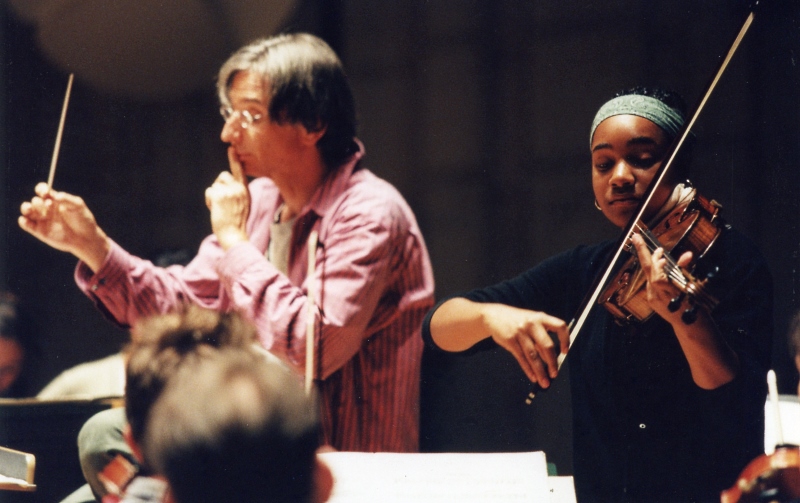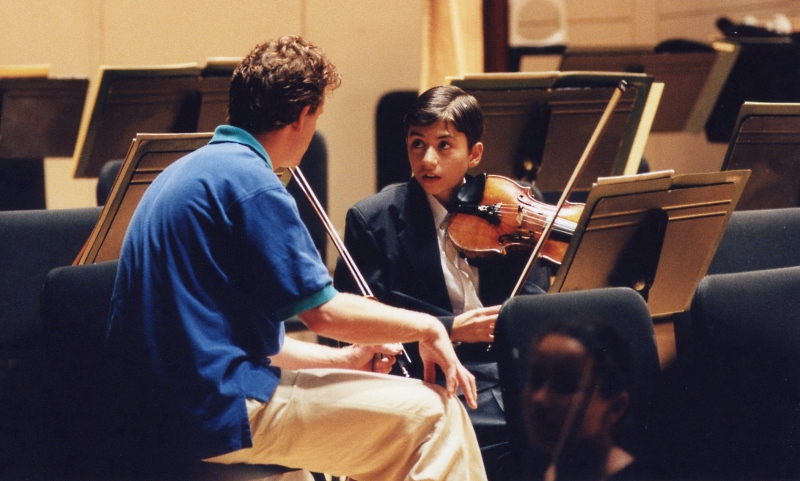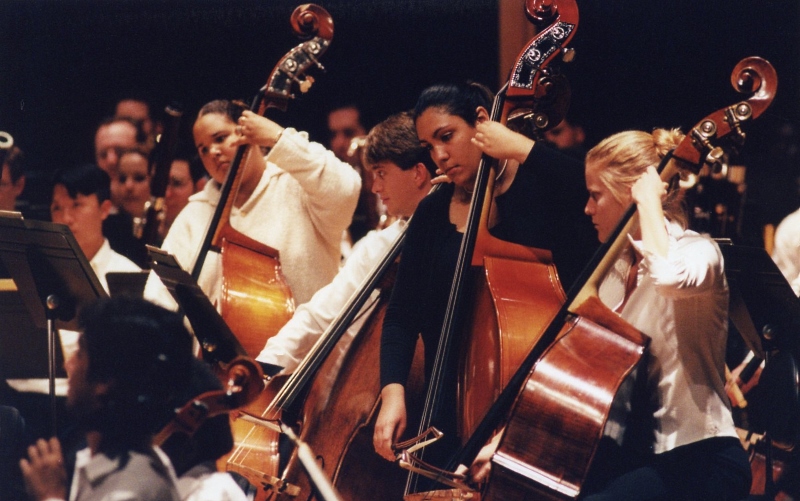 Photos courtesy of the New World Symphony Archives
Posted in: Community Engagement, Concerts
---