News
May 1, 2020
Symphony in Place: Lift Up Louisville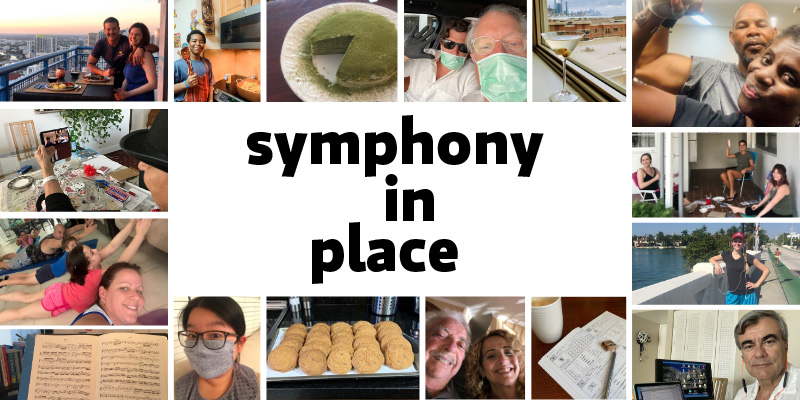 Symphony in Place is a blog series that chronicles the happenings of NWS Fellows, Alumni, Trustees, Volunteers and Staff during the COVID-19 crisis. Click here to access all posts in the series. 

Musicians of the Louisville Orchestra are creating music for and with their community. At their helm is NWS alumnus Teddy Abrams, who was appointed Music Director in 2014 as the youngest conductor of a major U.S. orchestra. Other NWS alumni with the Orchestra include violinists Cynthia Burton, Andrea Daigle, Julia Noone and Heather Thomas; Principal Clarinet Andrea Levine, Second Bassoon Francisco Joubert Bernard, Principal Trombone Donna Parkes and cellist Blake-Anthony Johnson, who serves as the Orchestra's Director of Learning and Community. Follow them on the Louisville Orchestra Musicians Facebook page.
Here is how they are connecting online during this time:
Lift Up Louisville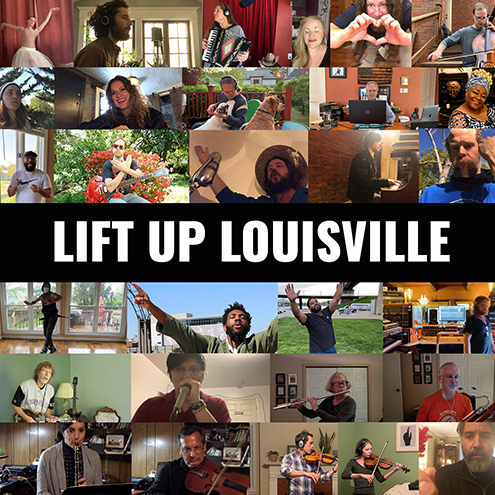 Louisville Mayor Greg Fischer wanted to create a song inspired by life in Louisville during the pandemic. He first approached Teddy Abrams, who helped create an anthem by Louisville, for Louisville. In the song we hear over 30 of the community's musicians, including Teddy and Julia Noone. All proceeds from the city's Lift up Louisville initiative benefit the One Louisville COVID-19 Response Fund.
Click hear to read more from The Wall Street Journal.
"This was actually about harnessing our creativity here," Abrams said, "and planting a flag and saying, this is what we're all experiencing right now together as a community. I think artists around the world are all asking themselves what can we do to contribute. We're not on the front lines the way others are but I think we all feel this deep call that we all have some role to play. This is like a wartime situation where we all need to step up."


Social Distancing Quartet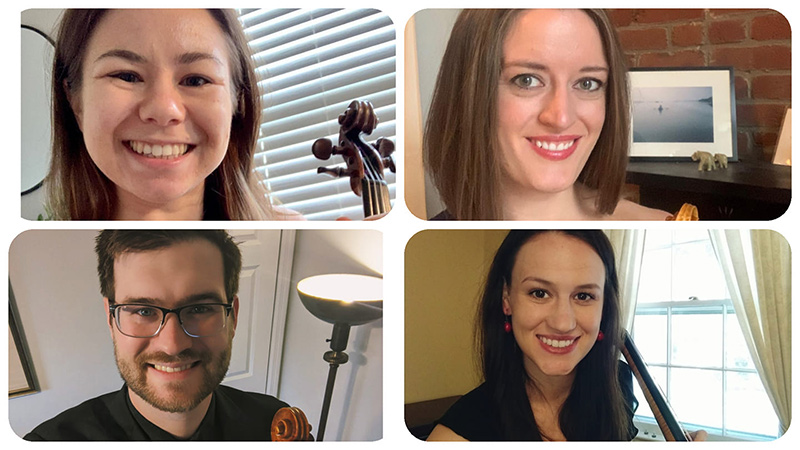 Violinist Andrea Daigle (top right) is a member of the Orchestra's Social Distancing Quartet, which has been recording string quartets from their respective homes.



They also teamed up with NWS alumna Andrea Levine for a quintet:


Jazz Bassoon
Francisco Joubert Bernard took time while sheltering at home to transcribe the saxophone solo in John Coltrane's "Giant Steps" for bassoon!



Follow him on social media for fun content, like this Dr. Mario mashup with helpful pandemic pointers:


Dynamic Duos
Alumni are pairing up both in person and digitally for magical musical moments.
Assistant Concertmaster Julia Noone and her stand partner, Concertmaster Gabriel Lefkowitz, recorded Prokofiev's Sonata for Two Violins.



Heather Thomas performed a duet written for her and Jack McFadden-Talbot.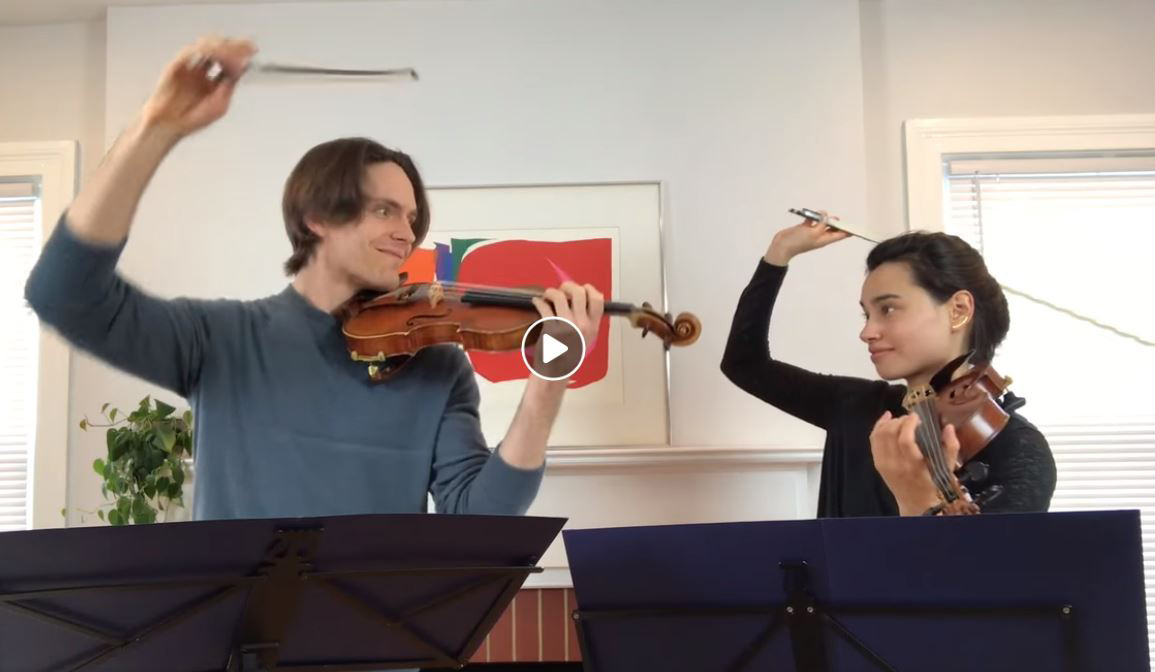 Teddy Abrams hosts his own DUET series with members of the orchestra. Click here to follow the entire series.


Posted in: Alumni, Symphony in Place
---