News
April 23, 2020
Symphony in Place: The Virtual Symphony, Part I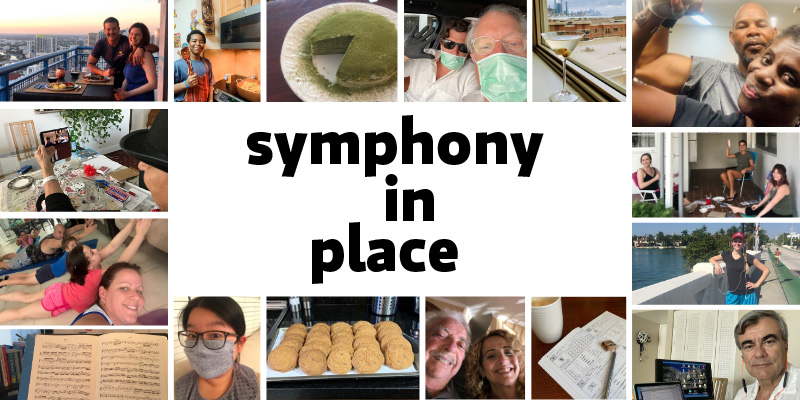 Symphony in Place is a blog series that chronicles the happenings of NWS Fellows, Alumni, Trustees, Volunteers and Staff during the COVID-19 crisis. Click here to access all posts in the series. 
Alumni across the nation are joining their colleagues in virtual performances of full orchestral works. Enjoy these creative and heart-warming offerings:
Charleston Symphony
Members of the Charleston Symphony performed the "Going Home" theme from Dvořák's Ninth Symphony, where NWS alumna Kari Kistler is featured on English horn. Other alumni in the orchestra include cellists Damien Kremer and Norbert Lewandowski.
New York Philharmonic
New York Philharmonic musicians joined forces for a lively performance of Ravel's Bolero. Alumni include: George Curran, Blake Hinson, Christopher Martin, Ryan Roberts and Jin Suk Yu. 
Baltimore Symphony
Baltimore Symphony musicians performed the finale of Mahler's Third Symphony. Alumni in the BSO include Drew Banzhaf, Lisa Bergman, Michael Ferraguto, Aaron Lavere, Helen Hess, Angela Lee, Sunjoo Park and Audrey Wright. 
The Florida Orchestra
As a thank you to its community, members of The Florida Orchestra performed the finale of Tchaikovsky's Fourth Symphony. The orchestra's alumni include: Kristin Baird, Nancy Chang, James Connors, Alison Heydt, Vivek Jayaraman, Andrew Karr, John Kehayas, Anna Kate Mackle, Derek Mosloff and Erika Shrauger.
Posted in: Alumni, Symphony in Place
---