News
January 25, 2016
The alt Default Matches Grant Awarded in Knight Arts Challenge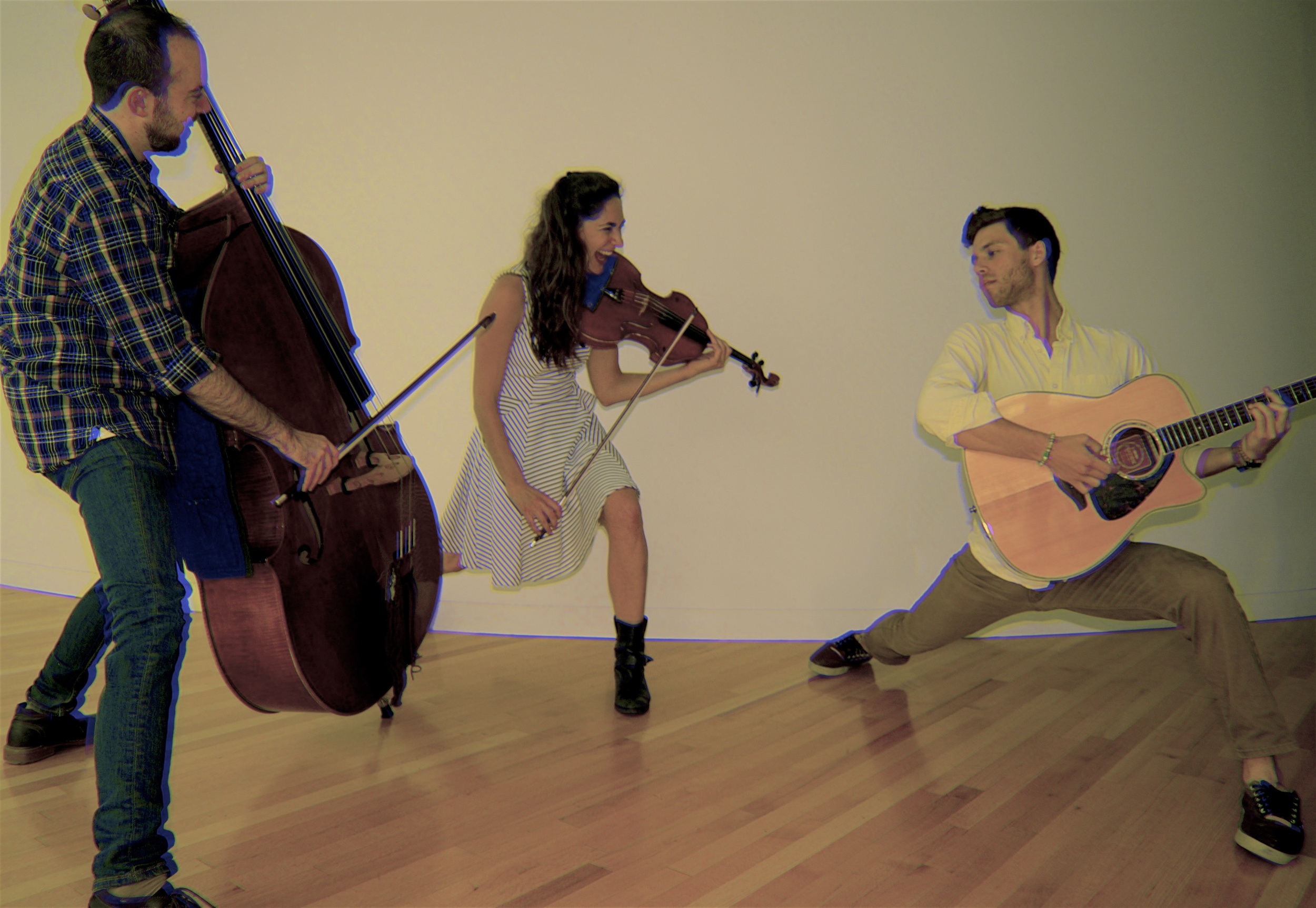 Next Monday, The alt Default will start their Collaborative Song Writing Residency with the rock ensemble from Feinberg-Fisher K-8 on Miami Beach. This comes after the band, comprised of New World Symphony Fellows Hannah Nicholas (viola) and Nathaniel Wolkstein (violin) and NWS alumnus David Connor (bass), won a $9,000 matching grant in the 2015 Knight Arts Challenge last November. In one month's time, The alt Default matched the amount awarded, raising a total of $10,025 from 82 backers.
"We are really excited to start our Collaborative Song Writing Residency at Fienberg Fisher K-8 Center. The goal of the program is to have kids explore songwriting while developing critical and creative thinking skills. We want to set that up in the first class using the paradigm of our band's typical songwriting process; that is to say Nathaniel will bring in a fragment of a brand new song and we will ask the kids to help us complete the song," said David. 
The band has scheduled 12 workshops starting in February through May, which are designed to provide middle school students with the tools to write, compose and record songs that they will perform during three concerts at the end of the school year, an experience that is new to most of the students.
"We want to let them lead the songwriting so we have no idea what direction it might take! What should the song be about? What instruments should we use? How fast or slow should it be? What kinds of different sections can we create? Writing a song together is going to be a great way for us to get to know each other and engage everybody in the process from day one," said David. 
The alt Default is an eclectic trio that plays everything from Middle Eastern folk music to synth infused original songs and strives to strengthen communities through their music. Watch a video about their project, listen to their music here and follow their journey on Twitter and Facebook.
---