News
August 31, 2018
The Sounds of Summer 2018
Our Fellows hit the road, skies and seas this summer to perform and teach around the globe. Read about some of their exciting adventures before their anticipated return to Miami Beach next week!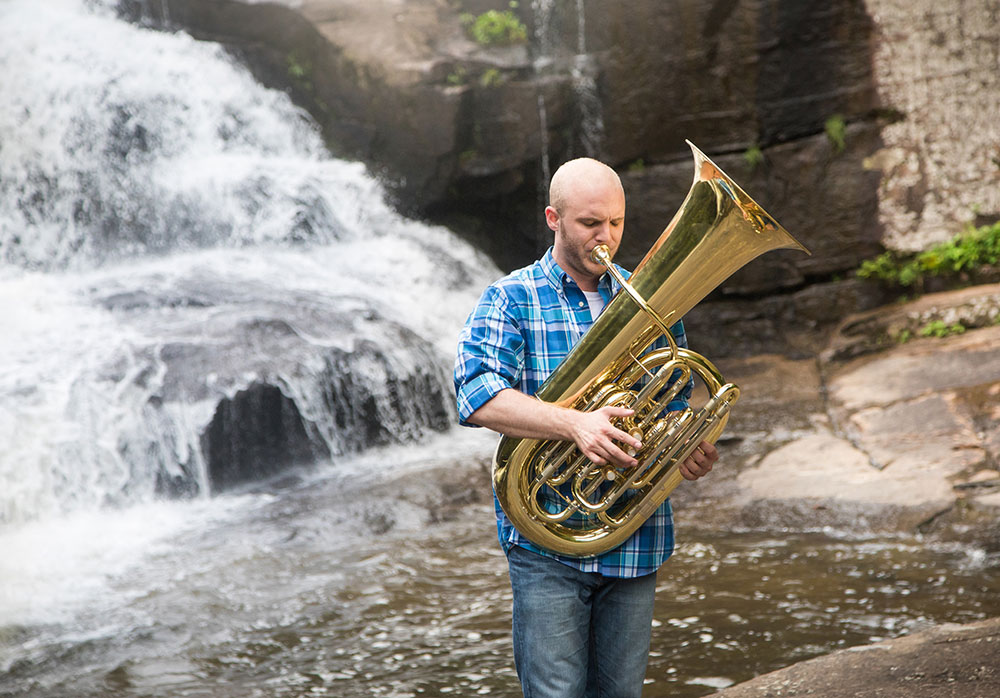 Evan Zegiel at Triple Falls in DuPont State Forest, near Brevard
Evan Zegiel, our new Tuba Fellow, has been busy this summer at Brevard Music Center (BMC), where he was a winner of the Jan and Beattie Wood Concerto Competition and performed with the Brevard orchestras for multiple concerts each week.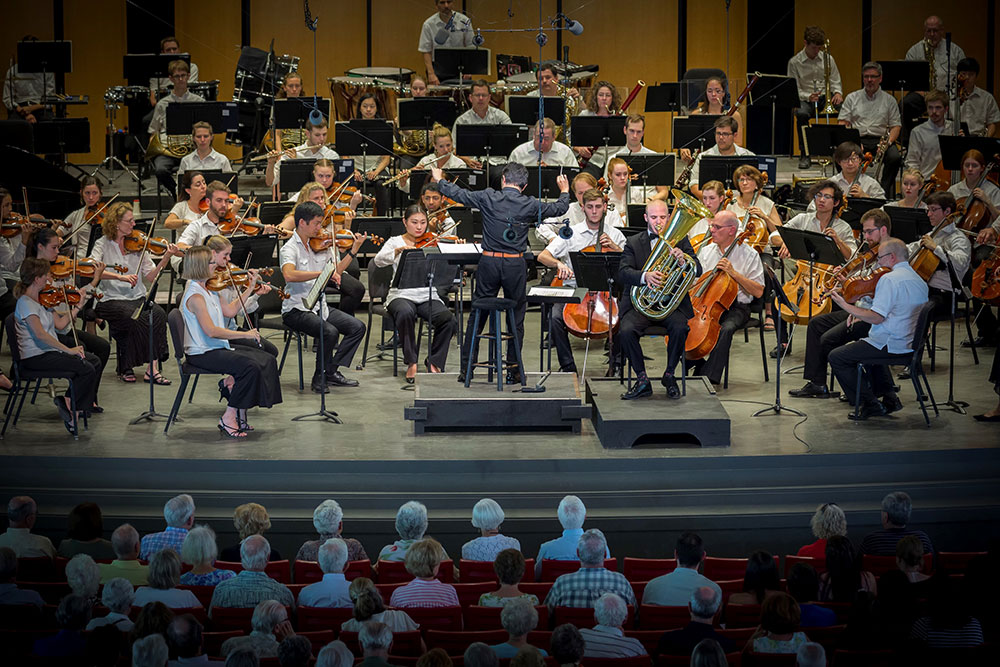 Before heading to BMC, he recorded some of his own compositions—click here to check them out! He has also been active with his duo, BrassTaps, which just released three new recordings of commissions from the last year.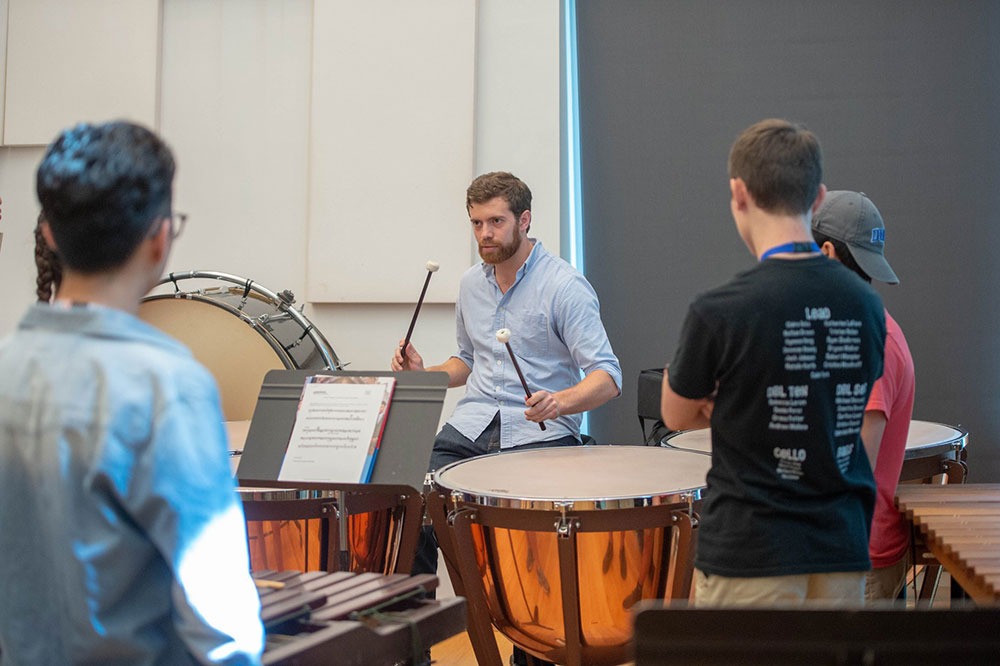 Erich with NYO2 members, photo by Gregory Reed
Timpani Fellow Erich Rieppel performed with the New Jersey Symphony before joining NYO2 as a coach in both Miami and New York. He recently finished performing at the Lakes Area Music Festival with over 20 other NWS alumni. "This festival is special for me because I grew up in Minnesota and get to play with my old teacher and other Minnesota Orchestra members." Click here to see photos from his recent NWS Instagram takeover during the festival.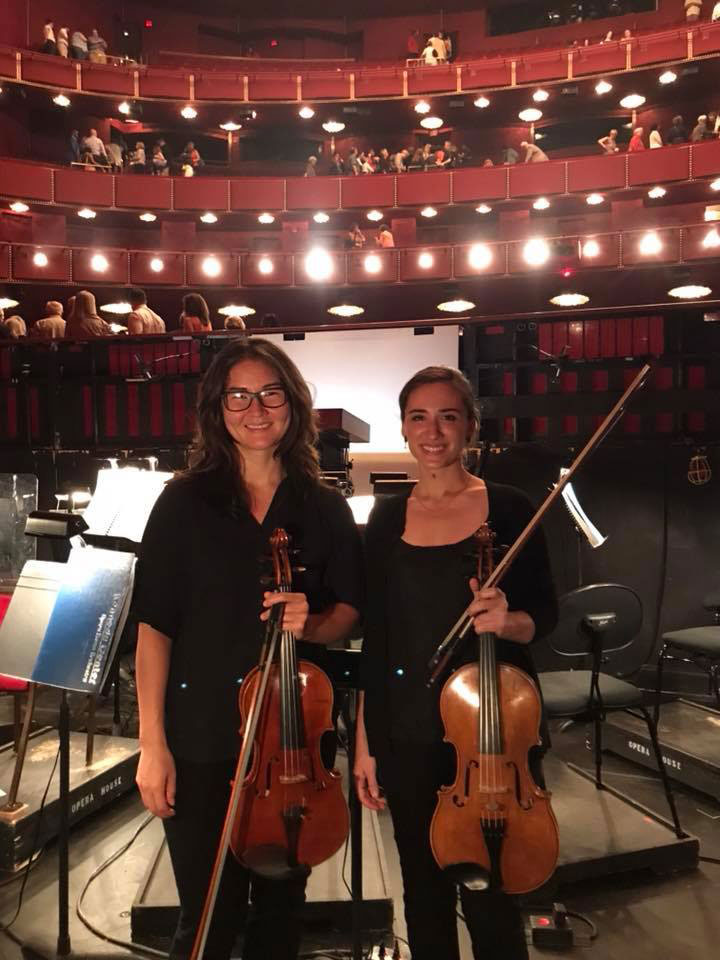 Elizabeth Oka and Allison Goodman in the Kennedy Center pit
Recent viola alumna Elizabeth Oka performed with the Kennedy Opera House in the Cuban Ballet's productions of Giselle and Don Quixote. She shared Principal Viola duties with fellow NWS alumna Allison Goodman (2013-14). Elizabeth is now the Assistant Principal Viola of the Washington National Opera Orchestra.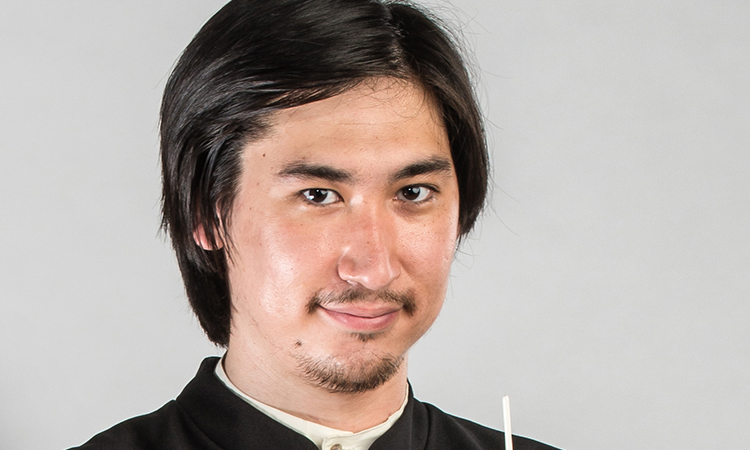 Conducting Fellow Dean Whiteside is the winner of The American Prize in Conducting in the professional orchestra division. NWS alumnus Reuben Blundell (Violin, 2003-05) took second place in the community orchestra division for his work with the Chelsea and Lansdowne symphonies. The American Prize is a series of new, non-profit, competitions unique in scope and structure, designed to recognize and reward the best performing artists, ensembles and composers in the United States based on submitted recordings.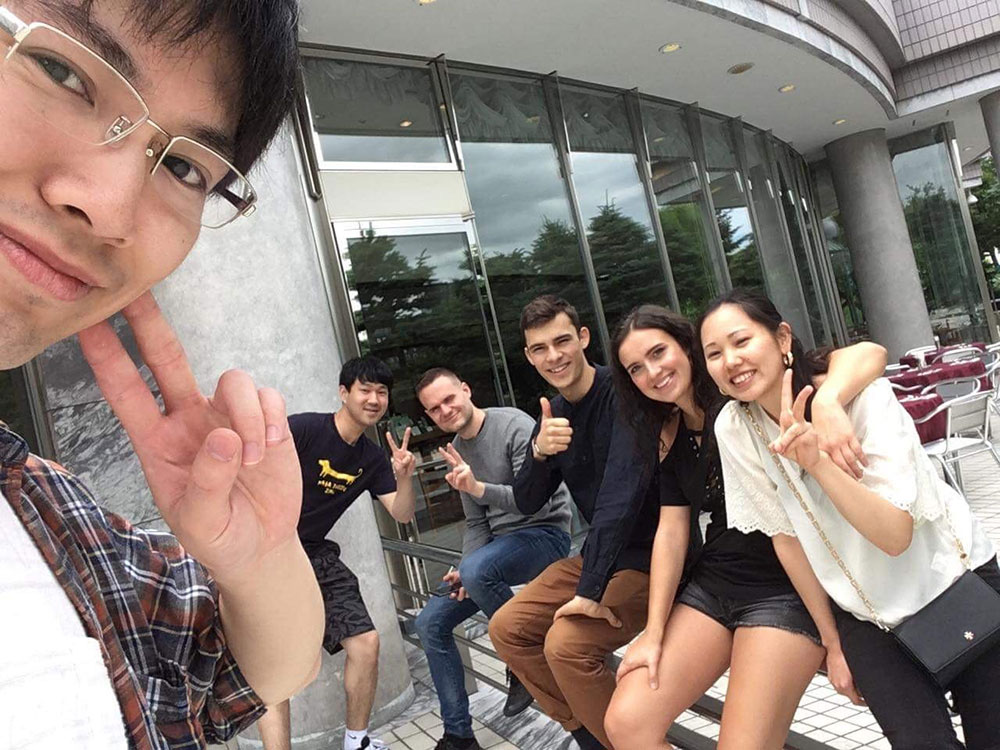 New Percussion Fellow Marcelina Suchocka participated in the Pacific Music Festival in Sapporo, Japan – her first time in Asia! While there she worked with musicians from major American orchestras, the Vienna Philharmonic and Berlin Philharmonic, including frequent NWS horn faculty Sarah Willis!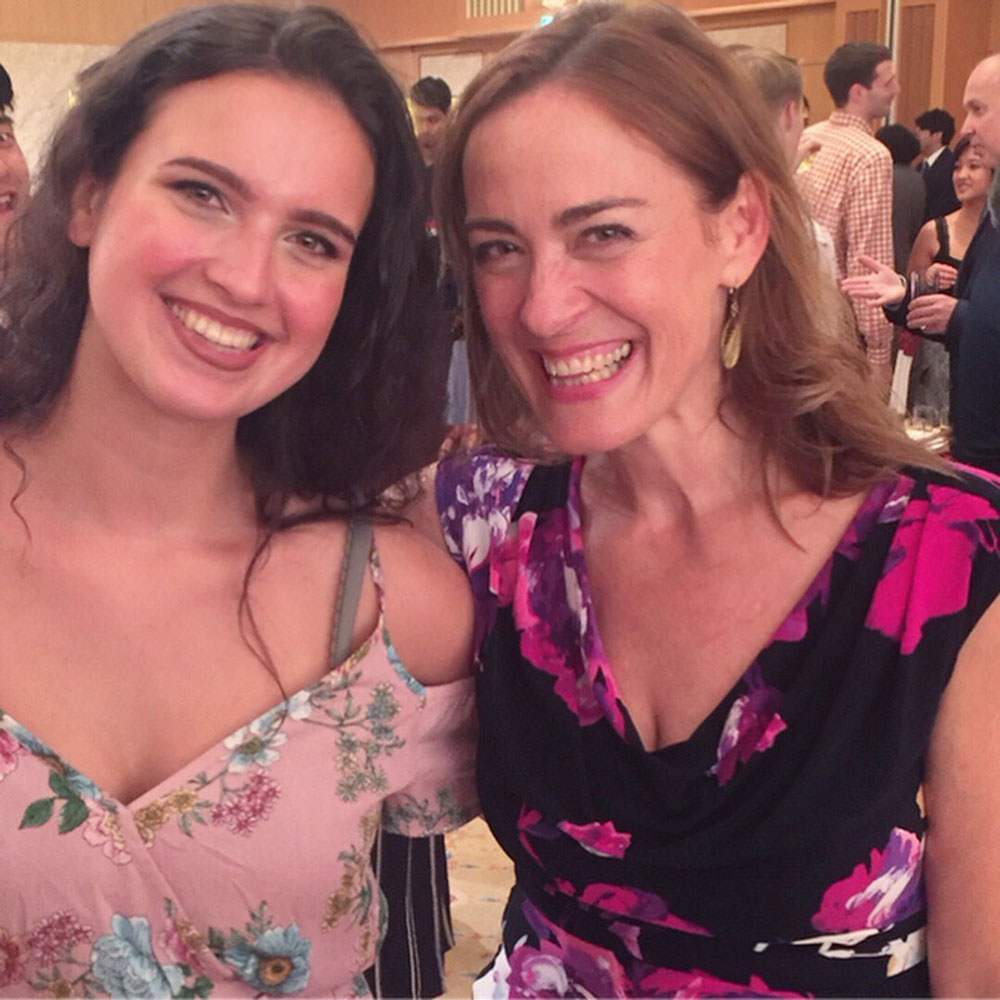 New Violin Fellow Michael Turkell and returning Violin Fellow Chelsea Sharpe traveled by ship as part of the Lincoln Center Stage for seven-day cruises from British Columbia to Alaska. Although they were on separate ships, they performed 16 concerts a week, each lasting 35-50 minutes and some of their own design. After the concerts, the musicians would greet audience members and at the end of the week they held a 30-minute Q&A session to round out the audience's interactive classical music experience. When at port, Michael enjoyed exploring the national parks.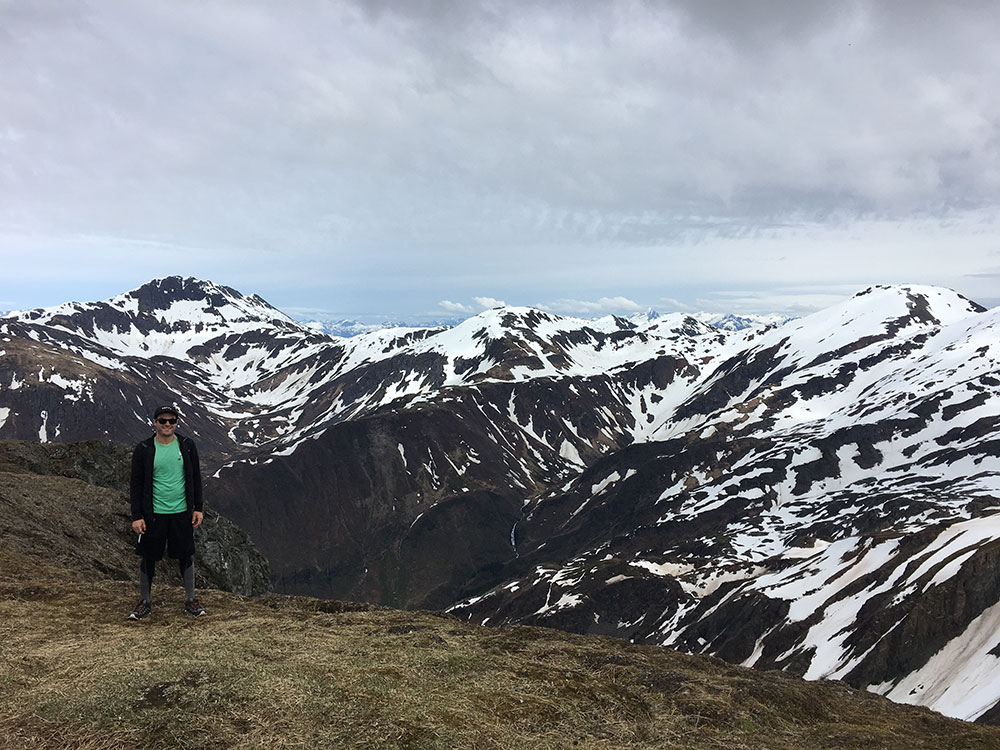 New Cello Fellow Chava Appiah joined Emerson Millar (violin, 2017-18), Erica Gailing (viola), Sam Pederson (viola) and Kevin Ritenauer (percussion) in Massachusetts at Tanglewood Music Center, where they rehearsed Brahms' Symphony No. 4 with Herbert Blomstedt on his 91st birthday and performed Richard Strauss' Ein Heldenleben with Boston Symphony Music Director Andris Nelsons. Chava also attended the Spoleto Festival U.S.A. in Charleston, where she enjoyed collaborating with the Miami City Ballet and exploring the area's historical architecture.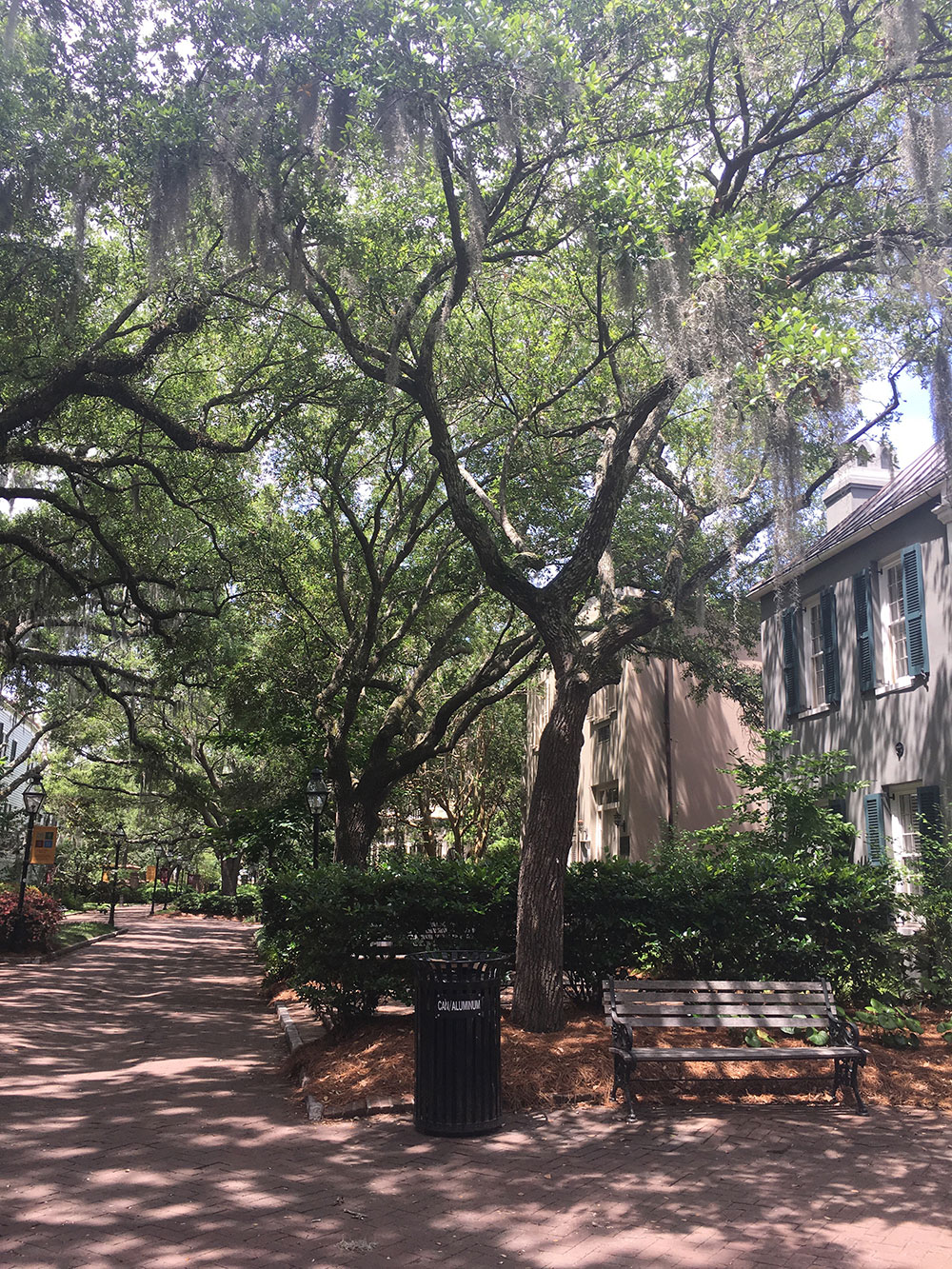 Flute Fellow Johanna Gruskin, recent violin alumnus Roman Yearian and new Bassoon Fellow Justin Cummings participated in The Orchestra of the Americas European Tour, traveling to Poland, Ukraine, Germany and Scotland. They performed under the baton of conductor Carlos Miguel Prieto, who made his New World Center debut this summer leading NYO2. The Orchestra of the Americas is composed of 80 musical leaders chosen to represent 25 countries in the western hemisphere.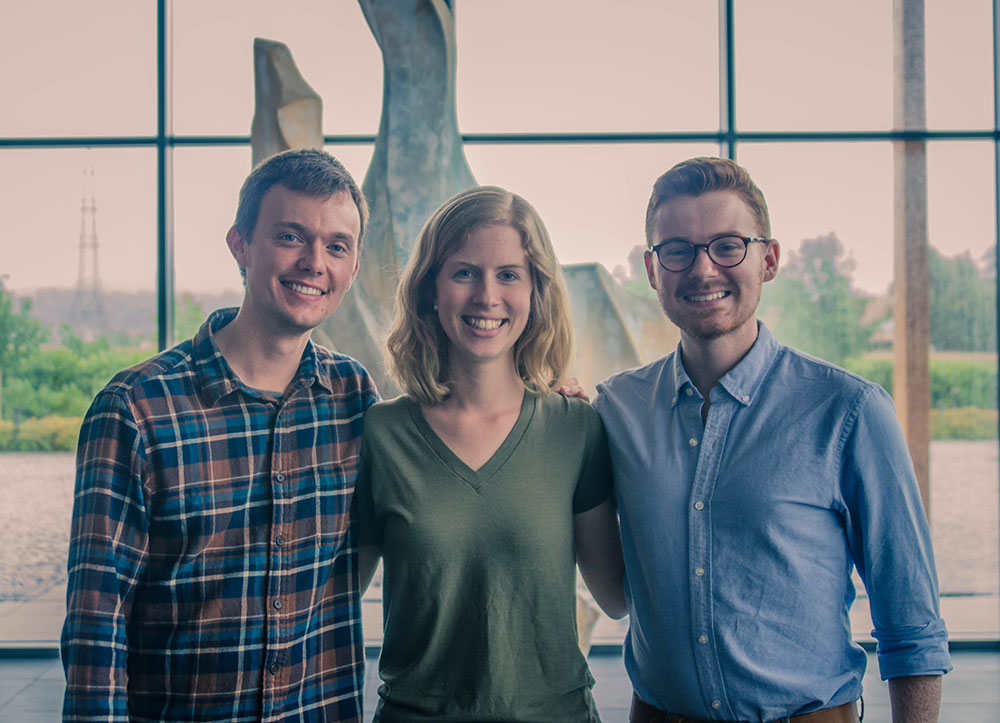 Cello Fellows Blake-Anthony Johnson and Michael Frigo served as faculty for NYO2 with in both Miami and New York, mentoring and performing alongside eight students from around the country.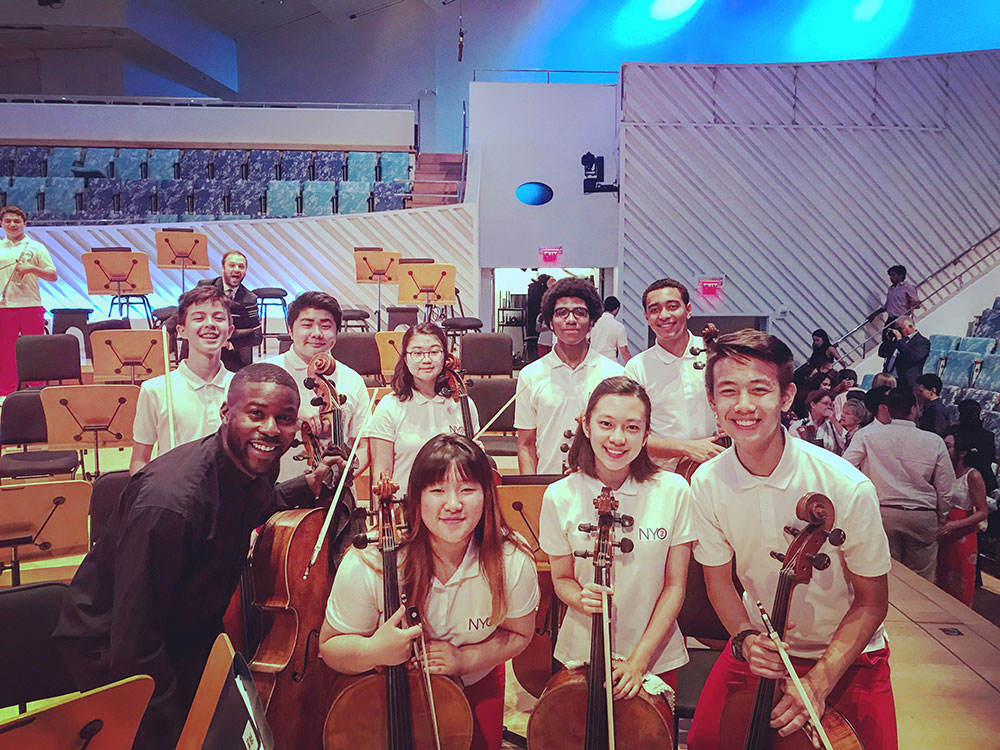 NYO2 cellos with Blake-Anthony at New World Center, photo bomb by librarian Matthew Searing
Blake-Anthony also participated in the Spoleto Festival U.S.A. He's pictured here with several NWS Fellows and alumni after the Miami City Ballet concert.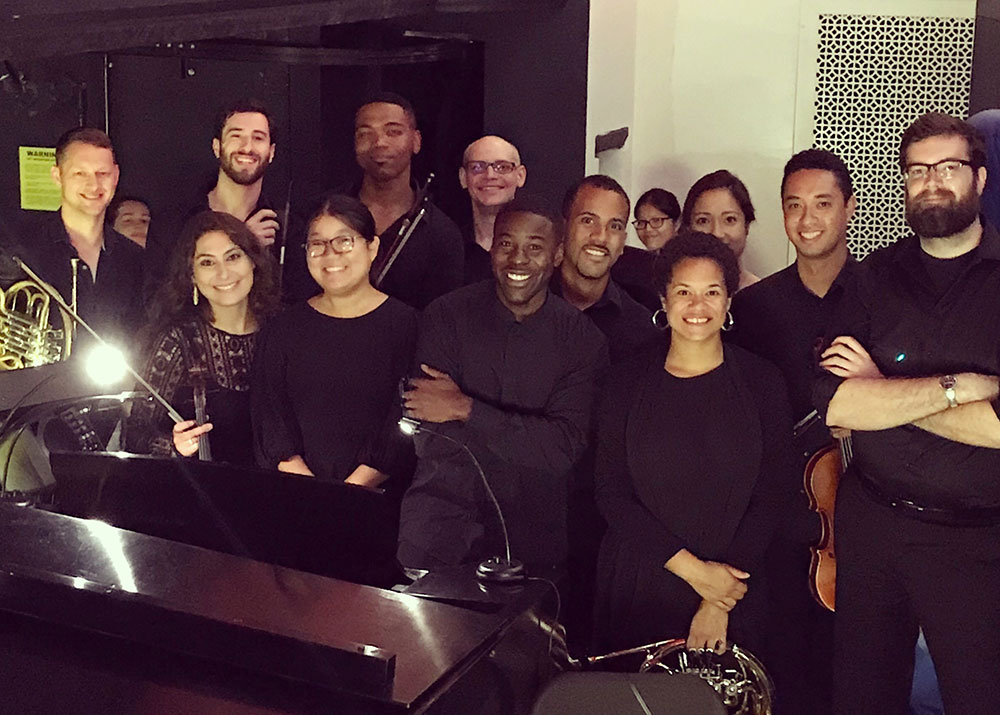 He also attended the League of American Orchestras Conference in Chicago and rounded out the summer at the Vermont Mozart Festival, where he performed the Haydn and Elgar cello concertos.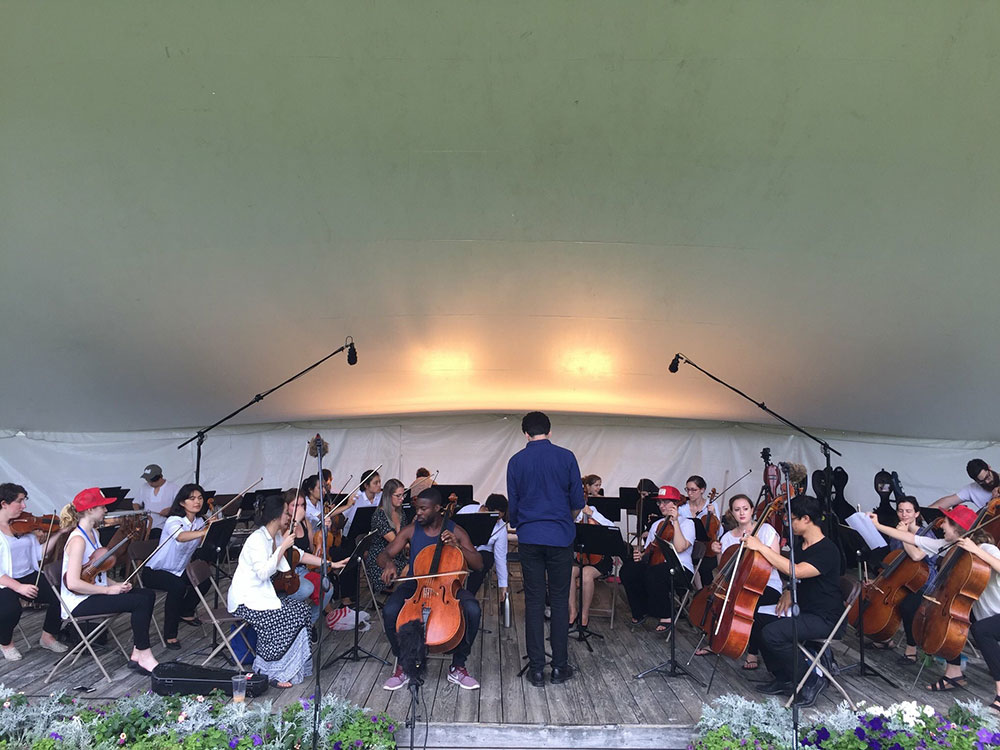 The Fellows return to the New World Center stage in just two weeks! Click here to plan when you'll see them next.
---