News
September 22, 2021
The Sounds of Summer 2021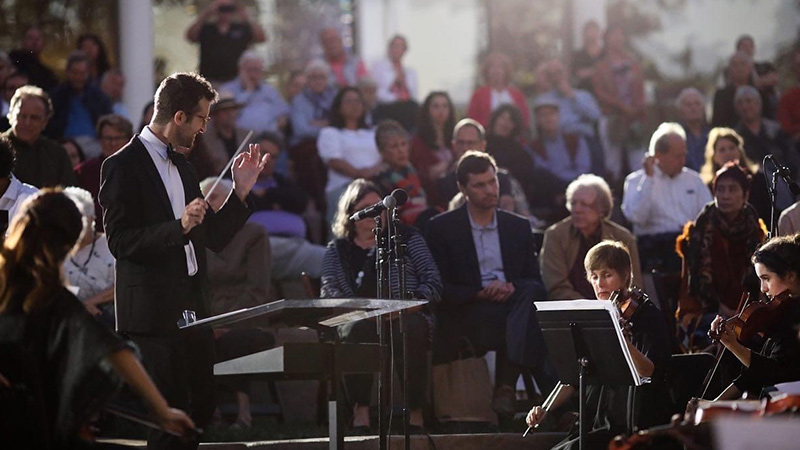 Summer 2021 marked the welcome return of music festivals after many were silenced or shortened by the pandemic last year. NWS Fellows and alumni wasted no time in hitting the road, skies and seas to perform, teach and reunite with friends and colleagues. Here are some of their exciting adventures. Click here to plan when you'll see them in Miami Beach.
Cello Fellow Chava Appiah held a reunion concert (after seven years!) with fellow Oberlin classmate Joe Williams at Lakewold Gardens in Lakewood, Washington. The program featured composers of Black and Jewish descent, reflecting Chava's own identity.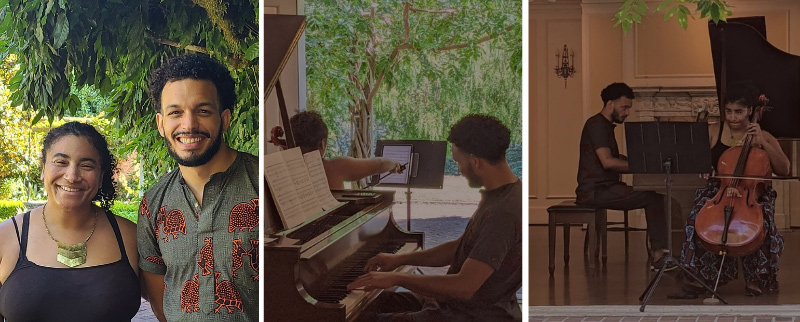 Trombone Fellow Arno Tri Pramudia performed with the Belgian National Orchestral and traveled to Germany with friends. He was also recently named the new Second Trombone of the Gothenburg Symphony in Sweden!

Violin Fellow Natsuko Takashima, Viola Fellow Stephanie Block and alumni Alex Gonzalez (violin) and Ian Greenberg (cello) performed as artists-in-residence at the Sitka Music Festival in Alaska. Click here to read more about their summer.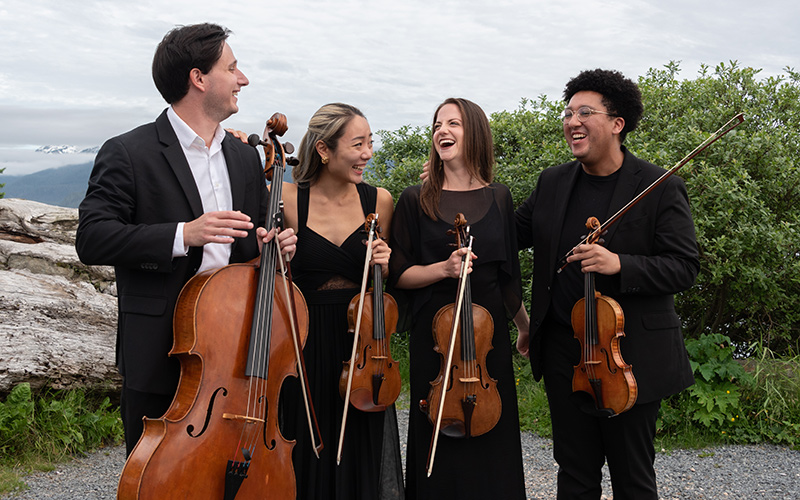 Photo by Christine Davenport, courtesy of Sitka Music Festival
Piano Fellow Thomas Steigerwald reached new heights with his performances of Prokofiev's Second Piano Concerto and Richard Addinsell's Warsaw Concerto, and his conquering of the Quandary Peak Trail in Colorado.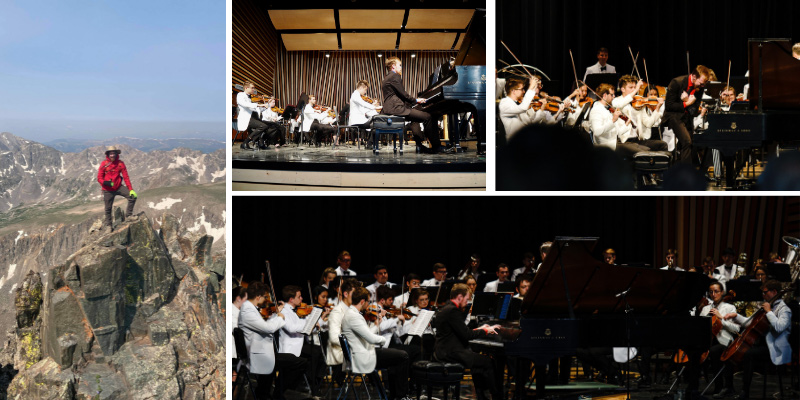 Cello Fellow Ben Fryxell performed as part of the Tanglewood Music Center Fellowship Program, where he participated in a master class with Yo-Yo Ma.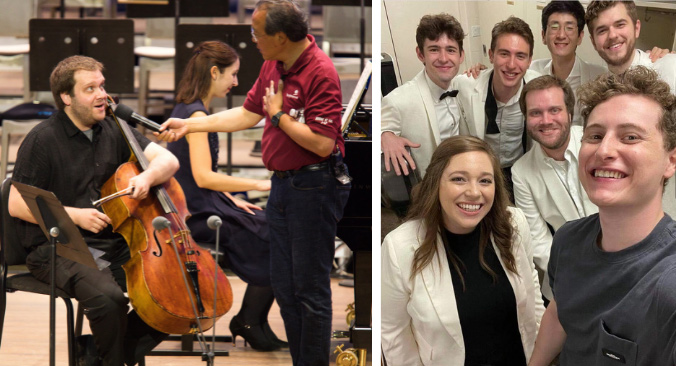 Master class photo by Hilary Scott for the Boston Symphony Orchestra
Bassoon Fellow Amelia del Caño performed in the National Repertory Orchestra in Breckenridge, Colorado, where she explored the city's downtown Riverwalk Center, went on weekly horseback excursions with members of the NRO orchestra, performed Beethoven's Fourth Symphony and participated in a panel discussion for NRO donors.


Photos on right by Elaine Collins, @breckhappens
Violin Fellow Brendon Elliott performed with The Knights at Tanglewood Music Center. He will be leaving Miami Beach in October to start a one-year position with the Virginia Symphony.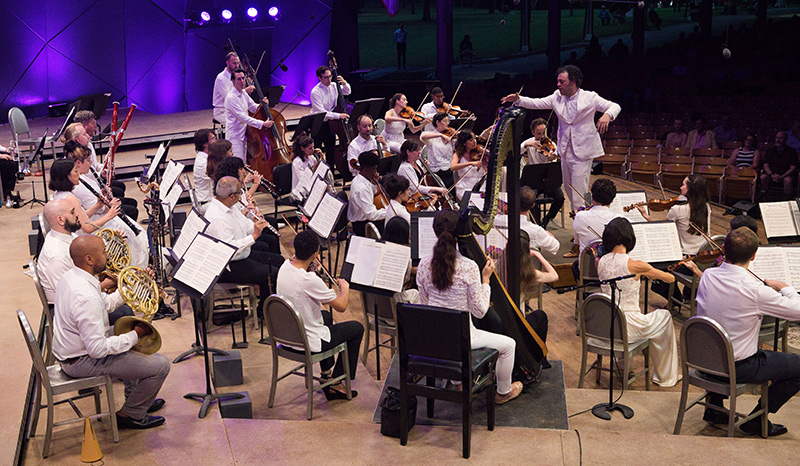 Photo by Hilary Scott for the Boston Symphony Orchestra
In July, Conducting Fellow Chad Goodman conducted the Festival Napa Valley Orchestra in two symphonic programs.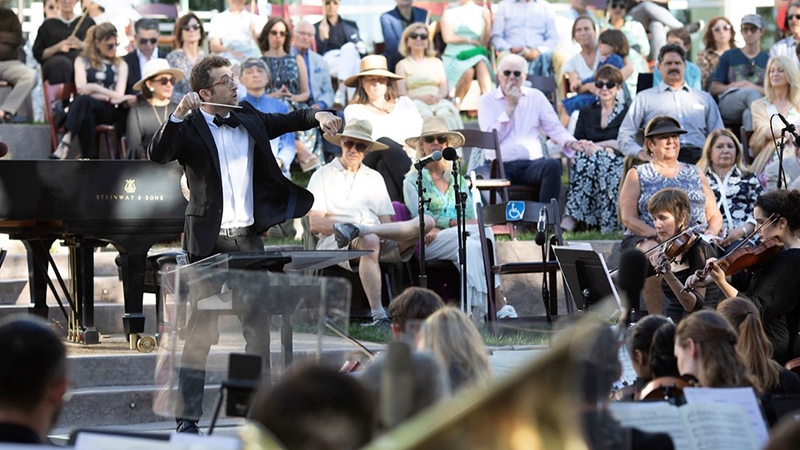 NWS Fellows and alumni reuniting across the world: Violin Fellow Chelsea Sharpe and alumna Yada Lee crossed paths in Geneva, Switzerland; Amelia del Caño, Arno Tri Pramudia and Audio Engineer alumnus Johnathan Smith in Boston, where Jonathan is now working at New England Conservatory; Amelia del Caño, Timpani Fellow Matthew Kibort, Percussion Fellow Marcelina Suchocka and Arno Tri Pramudia reunite at the Tanglewood Music Center for the Boston Symphony's performance of Brahms' Fourth Symphony.
---