News
February 22, 2016
Tonight's Free Musicians' Forum Concert
Tonight at 7:00 pm is the second Musicians' Forum concert of the season. Curated and produced by the NWS Fellows, Musicians' Forums come alive through musical spontaneity and unique artistic partnerships.

Musicians' Forums give NWS Fellows valuable experience in concert programming, production, and promotion. An exciting example of 'Fellow-driven' events that take place throughout the season, the Musicians' Forums in the past have included solo, chamber, and chamber orchestra repertoire, as well as Fellows' own compositions.

Tonight's program takes a diverse walk through classical music from the second half of the 20th century.





Fellows Jarrett Threadgill, Esther Nahm, Helen Hess, and Jesse Yukimura perform contemporary Japanese composer, music educator, and pianist Ichiro Nodaira's work Ciaccona de Bach, Transformation for four violas (2000).





A string quintet consisting of violinists Alexander Lee and Dima Dimitrova, violist Jesse Yukimura, cellist Thomas Carpenter, and bassist Andrew Chilcote perform Shostakovich's Prelude and Fugue XIII (1952).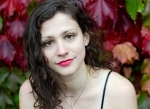 Cello Fellow Alexa Ciciretti solos on the Ciaccona, Intermezzo e Adagio (1945) by the Italian composer, teacher, pianist, and writer Luigi Dallapiccolla.




And lastly, Harp Fellow Julia Coronelli pairs with Violin Fellow Steven Chang for a performance of the popular Argentine tango composer Astor Piazzolla's Histoire du Tango (1986).

Join the Fellows for this inspired performance.
---