News
March 18, 2021
Vigorous Tenderness: Outdoor series marks unusual time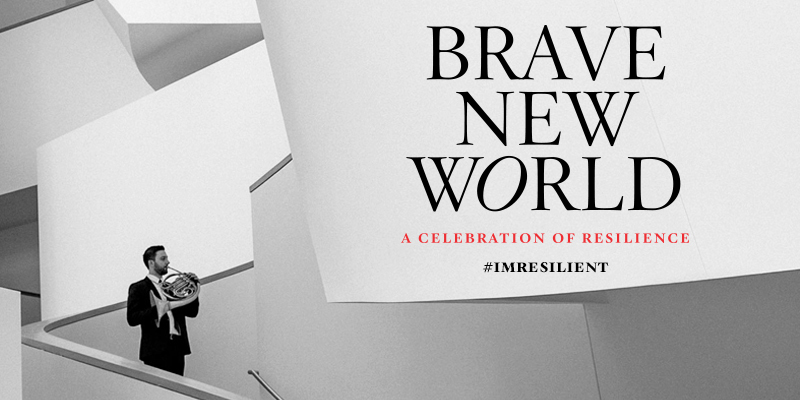 The New World Symphony is continuing its celebration of resilience, highlighting the amazing resilience of its Fellows and alumni through projects and initiatives steeped in innovation and inclusion. NWS invites you to share how you are resilient during this time using #IMRESILIENT and tagging us on social media.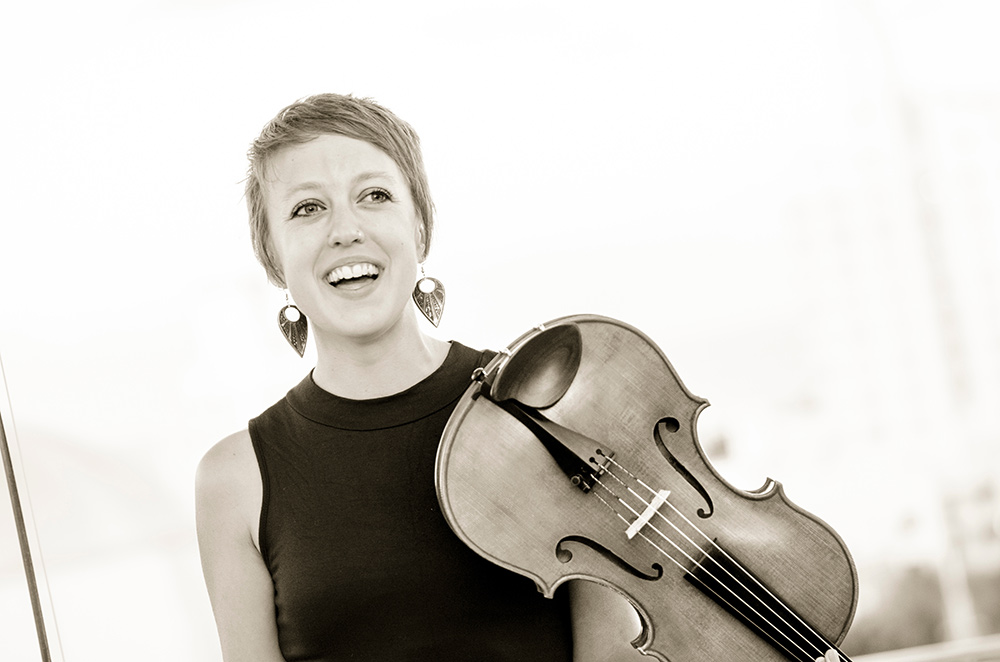 Through projects like Feminist Counterpoint, NWS viola alumna Kallie (Ciechomski) Sugatski is dedicated to shaping the future of classical music and how it engages with current situations. When the pandemic halted audiences from experiencing live music together, she saw a unique situation that cried for music. "I love solving problems and began imagining what kind of art is needed and helpful during this time," said Kallie. "It's critical for people to hear the sounds of live music—not just from a phone or a computer."
The solution: Vigorous Tenderness – an outdoor music series that centers on queer and BIPOC composers, voices that have been creating fantastic art for a long time, but have been excluded from the canon.
Named for a Tarot card Kallie drew around a firepit, Vigorous Tenderness is a musical offering rooted in nature with performances responsive to conditions in her home state of Maine. The quarterly series is based on the calendar's equinoxes and solstices. "So many of the ways we've traditionally observed the passage of time have been compromised during the pandemic," said Kallie. "This series is an earthly and grounded way of marking time and connecting with each other through listening. To create a tiny thing that reimagines how people listen to new music, whose music they're hearing and how acoustic music can happen safely is my best attempt at engaging with our current circumstances."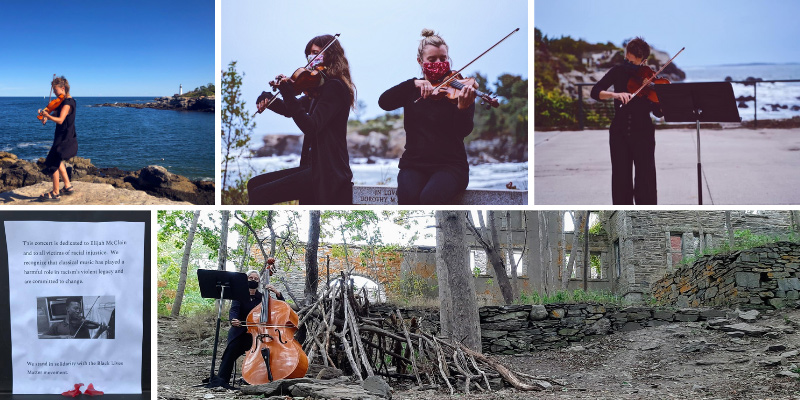 Kallie's first performance of the series fell on the Fall Equinox. "There were no parameters in place for the experimental music series," reflects Kallie. "I had the freedom to try different performance formats—an approach that thrived at NWS and continues to influence me." For a location, Kallie chose Fort Williams Park near Cape Elizabeth with the goal to make music in a safe environment that didn't compromise artistic excellence.
This experimental concert resembled an art museum experience, with six simultaneous performances on loop throughout the park, while the audience used a map to follow a self-curated path of listening and reflection. The locations included a WWI-era fort by the water and a spot in the woods for a performance of John Cage's 4'33".
"I gave the audience their agency to decide what they wanted to hear, where they were comfortable and to experience on their own terms. New Music is typically sheltered in these tiny performance spaces; I wanted to find better ways to create access."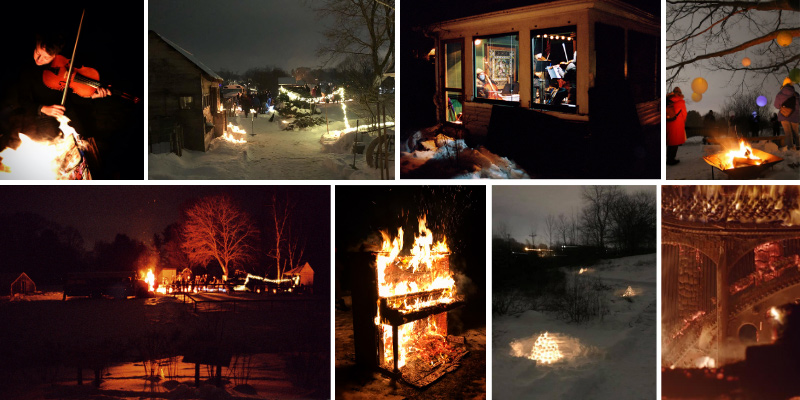 Maine in December posed new problems for Kallie to solve, namely, how to perform outside in frigid temperatures and in complete darkness. (Sunset on Dec. 21 was at 4:04 PM.) Kallie found an urban farm outside Portland for her second concert. To keep performers and audience members warm, she planned for most performances to take place around fire pits, which led to a theme of light versus dark. "I wanted people to feel like they could let go of darkness and move towards light."
Another problem was the two feet of snow that fell before the event. Kallie shoveled paths, set out candle luminaries and created snow pyramids—a Scandinavian tradition. Performances were again scattered to promote social distancing, like in a cabin with screened windows where the audience could watch and listen from outside, a barn filled with goats and a candlelit clearing by the water.
One of the most memorable performances that night was of Annea Lockwood's Piano Burning, a piece that calls for an upright piano "broken beyond repair" to have a paper soaked in lighter fluid lit and placed inside the piano. The performer is asked to play whatever pleases them for as long as they feel comfortable, until the music transitions to music of the flames. "This was particularly cathartic to witness—it felt like we were burning down the harm that's been in classical music. The piano took 90-120 minutes to fully burn to the ground—I'll never forget the sound of the keyboard hitting the snow."
The event's last station was a large bonfire, where audience members were invited to join in Pauline Oliveros' Tuning Meditation. They would listen across the space, and hum—changing pitch to sync or clash with the other tones around them. It was a sonic meditation for the over 200 guests to experience safely together.
Kallie is hosting the Vernal Equinox concert on Saturday, March 20, 2021. The event will be at Portland's Eastern Prom Trail and will include two world premieres written by Maine composers, including Cindy Giron whose duo for violin and viola was written in response to an ICE facility being built just south of Portland. To inform the piece, Cindy drew upon her interviews with Maine residents who have been detailed by ICE. Raven Chacon's Chorale for 4-8 Docked Ships with Fog Horns will be performed in the harbor by Maine's most musical mariners. Click here for more information. 
Though she normally splits her time between New York City and Maine, Kallie appreciates being in the Pine Tree State during this time. "Whether on stage or in the snow, what I value and where I see music going are consistent across all landscapes. The pandemic has offered the time and artistic space to imagine a new music world that I believe in—and the resources to experiment with realizing that vision."
Follow Vigorous Tenderness on Instagram (@vigorous.tenderness) and click here to sign-up for email updates. 
Posted in: alumni, resilience
---