News
March 28, 2016
Viola Fellow Hannah Nicholas Merges Music and Poetry for O, Miami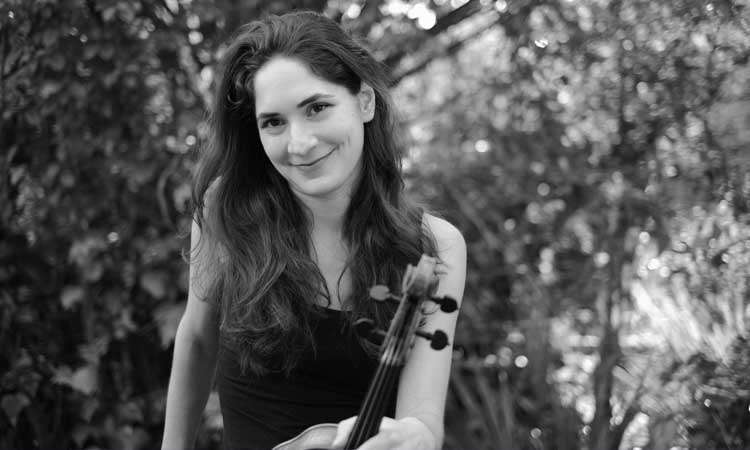 Viola Fellow Hannah Nicholas is not new to creating her own, unique programs for NWS events like Solo Spotlight and Inside the Music. Now, she is designing a one-of-a-kind concert featuring Middle Eastern literature and music for O, Miami, an annual month-long poetry festival, in her concert titled "Shadows of Home".
The program led by Hannah features poems from Syria, Iran, Greece, Pakistan, Russia, and Ukraine, which will be performed along with eight other NWS musicians. Hannah has incorporated a few new elements in this concert, the world premiere of a string quartet by American Iranian composer Sahba Aminikia, a first-time collaboration with visual artist Kevork Mourad, audience participation, and free beer!
How did you become involved with O, Miami?
In the fall, I put on a concert for "Inside the Music" that combined poetry with music. I invited members of the audience to read the selected poems throughout the concert, and it brought a really human and warm feeling to the whole evening. The concert was live-streamed, and Scott Cunningham, the director of O, Miami, saw some of the show on the live-stream. We met in person a couple months later, and discussed putting on another concert as part of O, Miami. At first, I envisioned doing a repeat show, with just a few changes, but after talking through some ideas with Scott, we decided to go for a totally new program. I'm really glad he guided me in a new direction, because the upcoming concert is totally different and exciting!

Tell us about your concert "Shadows of Home".
I am really interested in exploring art, music, and literature from other cultures – specifically, in looking at the arts in a social/political context. There are two main elements of "Shadows of Home". One is that it is a multimedia concert, combining original and contemporary visual art, music, and poetry. The second main aspect of the concert is that it focuses on artists who have been exiled, or even imprisoned within their own homes, during times of turmoil. The poetry is at the center of the concert, and the music and art reflect the mood of the poems, or in some cases, link directly to the content of the poems. There will be a world premiere of a string quartet written by my friend, composer Sahba Aminikia, that integrates a poem by a female poet from Iran into the music (we will speak throughout the piece), and is set to an original video by visual artist Kevork Mourad. It is the first time I am collaborating with a visual artist, on a totally new work! I discovered Kevork's art through a stunningly beautiful video posted by Yo-Yo Ma.
You've put together similar programs as a New World Symphony Viola Fellow for Solo Spotlight and Inside the Music. What is it about music from the Middle East that inspires you?
I was a Middle Eastern Studies major in college, and through my classes, I was exposed to films, literature, and art from the Middle East. The literature and films probably struck me the most, and when I began to go into music full-time, I met Sahba (one of the composers featured on the concert) and we had our first collaboration, a piece for solo viola that was inspired by Persian music. Listening to and playing music from the Middle East has completely opened up my ears – I am inspired by the timbres, sounds, and kinds of melodies that I have heard over the past several years as I've taken my studies further. I spent three weeks at the Banff Centre last spring, for a residency in Persian, Arabic, and Turkish music, and saw some of the most exciting and incredible live music performances I have ever seen in my life. I especially love the way that improvisation is such a natural facet of Middle Eastern music, and also, I love the style of singing. One of our coaches during the residency at Banff explained at one point that the style of singing in Arabic music is meant to sound like our real, human voices – and what I feel when I listen is that even with all of the nuance and subtleties in the style there is always as that very natural, human quality to the voice. It reaches me very directly. This upcoming concert, "Shadows of Home," features several poems from the Middle East, and one piece written by an Iranian composer. The other musical works come from a range of places, including Russia, Hungary, the Czech Republic, and Venezuela.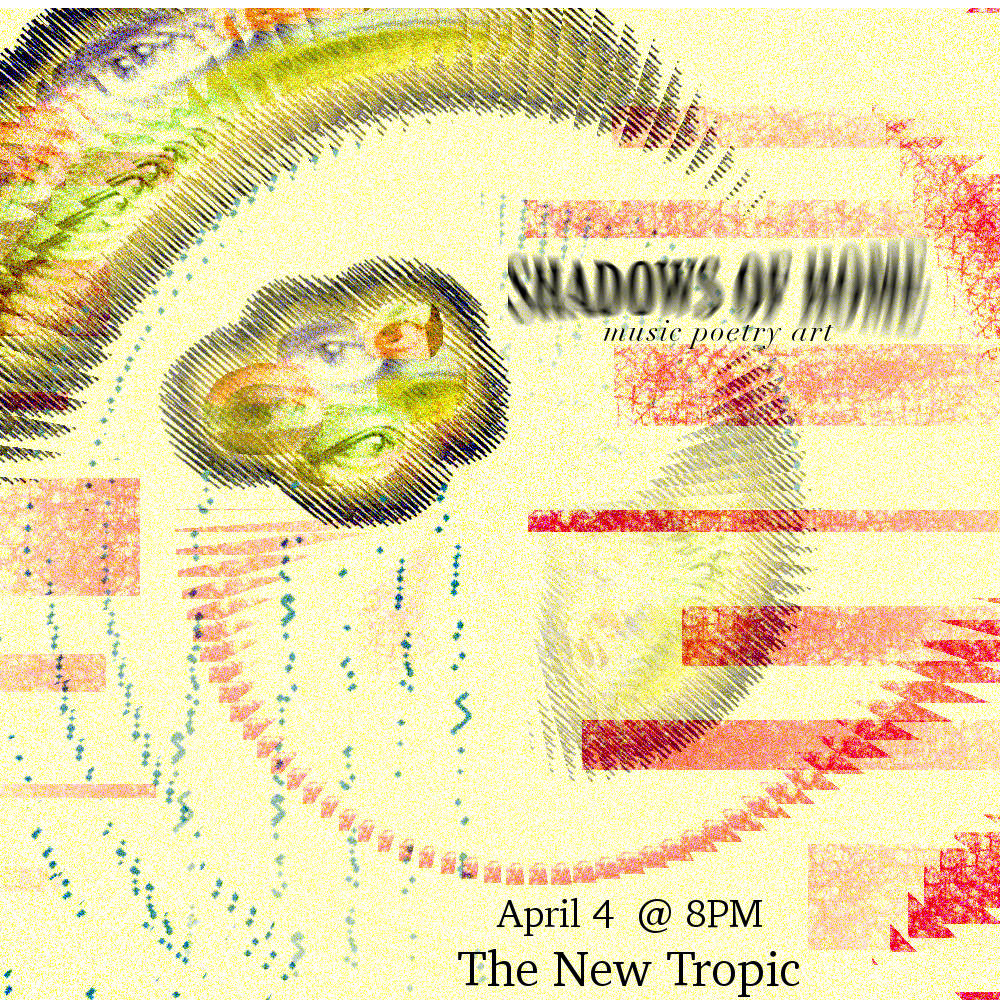 What can the audience expect when they attend "Shadows of Home"? What do you want them to take away from the experience?
Well, free beer! And on top of that, roughly an hour-long program of poetry read aloud (by audience members), newly created art and music, and a range of styles. For me (and I've created a playlist of the music that will be performed that I listen to regularly to try to find the most natural order of the pieces!), it is an experience that draws me in – the music and the poetry cover such a range of styles, and they are intense and captivating.

How will you combine music and poetry in the program? How do you feel the two art forms go hand in hand?
At the start of the concert, I will ask for some volunteers from the audience to read the poetry aloud throughout the concert, from the stage! The poems are connected to each other by shared emotions as well as more tangible connections among the imagery, themes, and language. The music and the visual art are more abstract modes of communication that help convey and express the poetry. I love the way that music and poetry are both direct in what they are trying to say and at the same time are abstract in a way that allows for personal interpretation and emotional response.

Does poetry have an impact on your life, personally and a musician? If so, how?
I love the compactness of poetry, the way that it speaks simply and complexly in the same instance. There is an open quality of poetry that makes it a fluid art form that can be paired with music, or set to music, or read while listening to music. I enjoy reading poetry, though I have found that certain styles are more approachable and speak to me more easily. In getting ready for "Shadows of Home," I discussed some of the poems with Jaswinder Bolina, a poet and professor at the University of Miami, and he took me through the selected poems line by line. It was the first time I've done that in ages! On the one hand, it has been amazing to simply read through tons of poems and start to make connections based on my own intuition and personal gut feelings, but on the other hand, going through the poetry slowly and dissecting it a bit added a whole other layer to what I feel and think about when reading them now. I also write a little bit, and it's something I am exploring on my own – it is calming and freeing to write.
Click here for more information and to attend the free event "Shadows of Home" on Monday, April 4 at 8:00 PM at The New Tropic. 
Posted in: Concerts, Events, Fellows
---