News
October 3, 2019
Viola Visions' Young Artist Competition Winners announced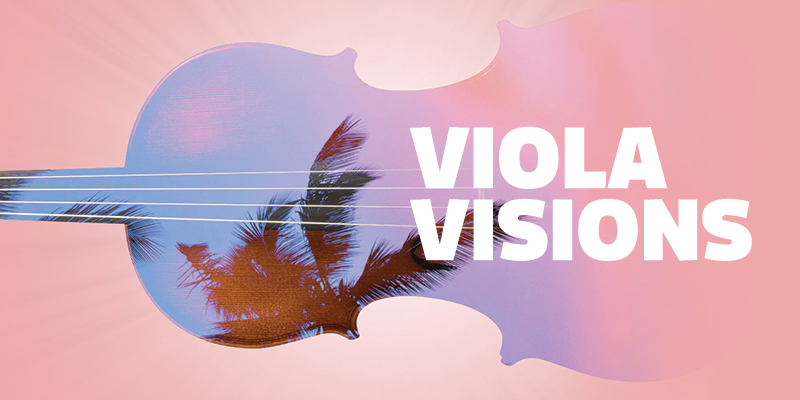 During Viola Visions, NWS will welcome three young violists to Miami Beach as winners of the festival's Young Artist Competition. Open to all high-school and freshman-year college students, the competition offers winners a three-day residency at Viola Visions for a master class with Michael Tilson Thomas (MTT) on Oct. 18, lessons with NWS alumni and Fellows, backstage pass to the finale concert on Oct. 19, and panel discussions with the festival artists.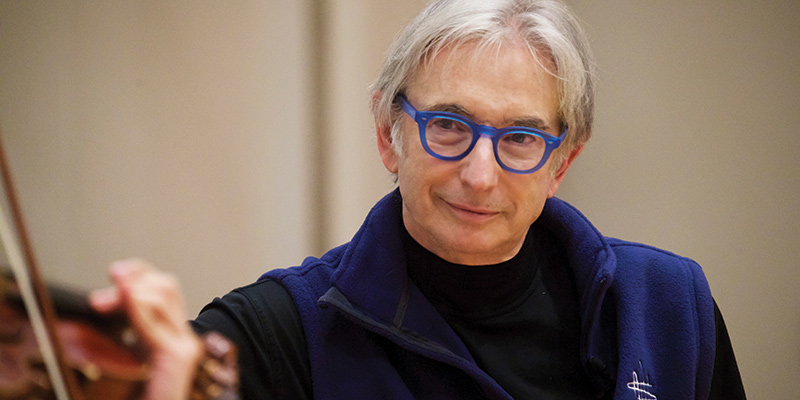 Of the competition's 33 applicants, MTT chose three winners. They will all perform for him on Friday, Oct. 18 in a master class hosted at the New World Center. Emceed by NWS alumni Anthony Parce, the master class will be live streamed for all to watch. See below for details on how to tune in.     
Meet the Winners
Alec Luna
Alec Luna is currently studying with Rebecca Albers and Hsin-Yun Huang at the Robert McDuffie Center for Strings at Mercer University. For the Viola Visions master class, he will perform the first movement of Béla Bartók's Viola Concerto.
"The New World Symphony is one of the premier programs for musicians who are looking for elite instruction from world-class faculty, which is precisely the reason why I want to participate in Viola Visions. My goal is to play in a major orchestra and the instruction and guidance that I would receive if given the privilege of attending this festival would prove to be invaluable to me as I begin preparing myself to be successful in the world of classical music."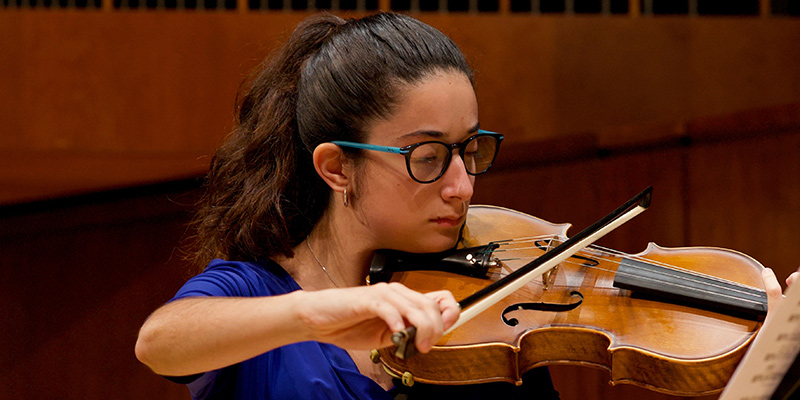 Teresa Mejias
Teresa Mejias is a senior at the Mozarteum Caracas School of Music in Venezuela, where she studies with Adriana Virgüez-Crúz. Teresa will perform the Prelude to Johannes Sebastian Bach's Cello Suite No. 1 for the Viola Visions master class.  
"Since a young age, I have enjoyed attending New World Symphony concerts because of the musicians' artistry and expertise, as well as the educational component of every performance. It is important to me to participate in Viola Visions, because I will act as a representative of young artists on the viola. I will learn from the New World Symphony Fellows and alumni whom I have always admired. I may meet some of the world's leading violists—some of whom I will soon audition for—and I will have the opportunity to ask numerous questions during master classes and seminars."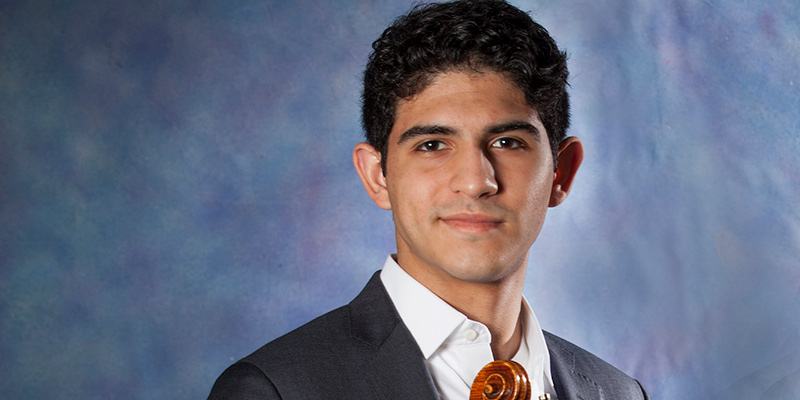 Mikel Rollet
Mikel Rollet is a freshman at The Juilliard School, where he currently studies with Heidi Castleman and Hsin-Yun Huang. He was previously a student of Jeffrey Irvine in the Cleveland Institute of Music Young Artists Program. For the master class, he will perform excerpts from Franz Schubert's Arpeggione Sonata.
"When I first heard that Viola Visions was happening, I was in disbelief. I couldn't imagine that some of the best violists in the world were coming together in the city I used to call home. I listen to recordings of Tabea Zimmermann and Kim Kashkashian on the daily. When I was on tour with the Cleveland Orchestra Youth Orchestra, Tabea Zimmermann was at the Bruckner University in Linz, Austria the day before I had rehearsals there. I was so annoyed because I had just missed her! Nadia Sirota changed how I rehearse and think about contemporary music when I was at Tanglewood by introducing me to the trick of using popular music to remember specific BPM markings. I never thought that when rehearsing Bartók's String Quartet No. 2 that I would be thinking about "Staying Alive." Being able to not only hear them but work with them would positively change my perspective of the viola. The faculty at this residency are rock stars in the viola world and being able to establish a professional relationship with them will further propel my career by reminding myself of what I can genuinely become if I work hard and follow my dreams."
Watch the Master Class
Tune in on Friday, October 18 at 7:30 PM to watch Teresa, Mikel and Alec perform live for MTT! You can watch via New World Symphony's Facebook page, or The Violin Channel.
Viola Visions Sponsors
Viola Visions is sponsored in part by Art Mentor Foundation Lucerne; NWS Fund for New Ventures and the John S. and James L. Knight Foundation. Knight Foundation and New World Symphony: Reimagining Classical Music in the Digital Age.  
Posted in: Alumni, Community Engagement, Events, Knight, MTT, Viola Visions
---