Support NWS
NWS

NEXUS

: Young Philanthropists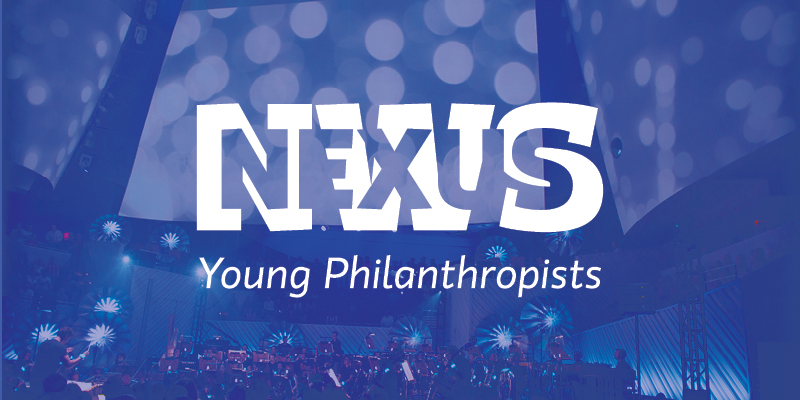 NWS Nexus: Young Philanthropists is a growing group of young patrons (ages 21-40) with an interest in the arts, community and the future of symphonic music. NWS Nexus is the perfect way to connect with the movers and shakers of Miami while supporting the arts.  
What's NEXUS?
The New World Symphony (NWS) is always looking at what's next. Whether preparing talented musicians to be leaders in orchestras around the world or turning its concert hall into a dance club, NWS has its eyes on the future. As a member of NWS NEXUS, you'll have a front row seat to dynamic performances and unique private events while surrounded by a forward-thinking, like-minded community.  
The NEXUS Network
NWS Nexus members represent the bustling, diverse world of Miami – from finance and tech to non-profits and healthcare – and no musical knowledge or concert-going history is required. Join others curious about symphonic music and inspired by experiencing it at the New World Center, the iconic Frank Gehry-designed home of the New World Symphony.  
Next Steps: Join Today!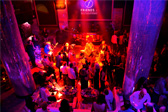 Annual Membership: $250 per individual, which includes a $150 tax-deductible contribution to NWS.   
$250 per person ($150 is tax-deductible)

Each membership includes: 
Tickets to select concerts at New World Center 

Invitations to select private donor events at New World Center, where members will have the opportunity to mingle with New World Symphony Fellows and guest artists 

Subscriber discount of 20% on any additional ticket purchases throughout the season 

Access to discounted tickets to NWS's annual gala, exclusive to membership  
NWS Nexus 2022-23 CONCERTS AND EVENTS  
Saturday, November 12, 2022: El Maíz de mi Gente

, followed by a post-concert reception 

Saturday, December 17, 2022:

Sounds of the Season

, followed by a post-concert reception 

Saturday, February 18, 2023:

Absolute Jest

, followed by a post-concert reception 

Friday, March 31, 2023: Late Night at New World Symphony, preceded by a pre-concert reception 
 Questions? Contact us at nwsnexus@nws.edu.