Support NWS
Event Sponsorship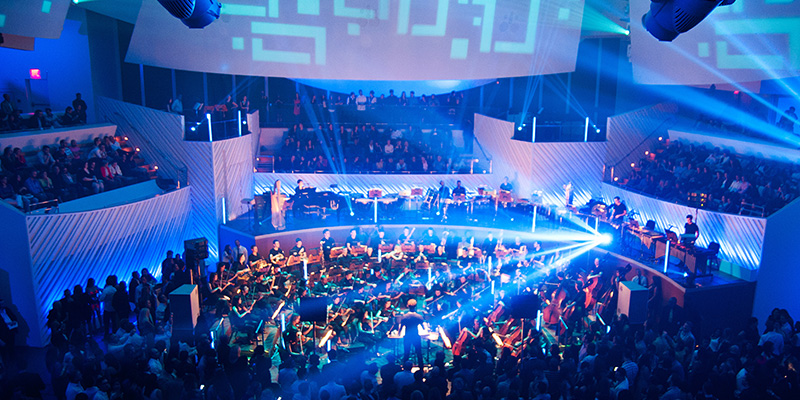 At New World Symphony, our concerts and community outreach programs would not be possible without the generous support of individuals, foundations, and corporations. A sponsorship with New World Symphony allows us to continue preparing highly-gifted graduates for leadership roles in orchestras and ensembles around the world, while providing the community of Miami the highest level of artistry. This is an investment you can truly feel good about. 
Sponsorship of a concert series, individual concert, educational program, or underwriting an artist or event, are just some of the ways to support the New World Symphony. At NWS we present more than 50 performances each season and are more than happy to work with you to design a sponsorship package that provides a meaningful benefit. 
A New World Symphony sponsorship can present opportunities including:
Naming and logo recognition
Discounts for select performances
Marketing opportunities
Exclusive invites to post concert receptions
Behind-the-scenes tours of the New World Center 
For more information on concert sponsorship opportunities with New World Symphony, contact Kewan Smith, Senior Director of Corporate Partnerships, at kewan.smith@nws.edu. 
We'd like to also thank our current New World Symphony sponsors and look forward to providing you with a meaningful partnership!